SHIPPING POLICY
Free Shipping in the US for orders over $75!
USA orders over $75, have a FREE USPS Priority Mail Shipping option
You will see the Free Shipping option on the shipping screen at checkout.
For faster delivery, such as guarnateed 3rd day, 2nd day and Overnight, you can still select UPS Delivery.
NOTE that USPS Priority Mail is NOT guaranteed to deliver in a certain time and it does not have full tracking.
In our experience, Priority Mail usually takes 2-4 business days, but it could also take 5 business days or longer, in rare cases of heavy mail volumes or severe weather conditions.
When will your order ship?
All expedited orders (overnight, 2nd day, 3rd day) ship the same day if received before 2:00PM EST on a business day.
Non-expedited orders generally ship the same day too, but could ship the next day, depending on order volumes.
Orders received after 2:30PM EST on Friday and weekend orders ship on Monday. We do not ship on Holidays.
When will you receive your order?
Below are the shipping guidelines from UPS and USPS.
UPS OVERNIGHT is delivered the next business day, if your order is placed before 2:30PM EST. Friday OVERNIGHT orders are delivered on Monday and do not include holidays.
UPS 2nd DAY and 3rd DAY are guaranteed, but they do not include Sat, Sun or Holiday deliveries. Start counting days the day AFTER you receive your tracking number. Thus, a 2nd DAY order placed before 2:30PM EST on a Monday is delivered on Wed, but orders received after 2:30PM EST would be delivered on Thurs.
UPS GROUND delivery times are based on your proximity to Buffalo, NY. Please see UPS shipping map below.
USPS Priority Mail is not guaranteed and not trackable. In our experience, deliveries times vary widely. As a guideline allow 3-5 business days, however it sometimes takes longer. Deliveries are faster if you are close to Buffalo, NY.
USPS 1st Class mail is not guaranteed and not trackable. Deliveries vary widely. As a guideline, allow 5-7 business days, though they sometimes take longer. Deliveries are faster if you are close to Buffalo, NY.
UPS GROUND shipping map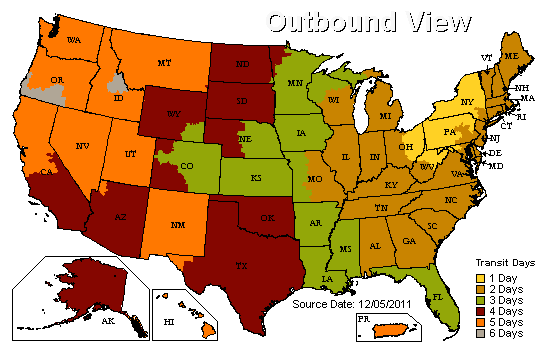 We do not ship on Sat, Sun or Holidays. Holidays include:
January 1 - New Year's Day
January - Martin Luther King Jr's Birthday
February - President's Day
May - Memorial Day
July - Independence Day
September - Labor Day
October - Columbus Day
November - Veterans Day
November - Thanksgiving Day Thursday and Friday
December 25 - Christmas Day
Please allow an extra shipping day from Dec 15 through Jan 15 due to heavy shipping volumes. Also allow an extra shipping day if there is severe weather in the Northeast or in your area of the country.
FREE Derby Help

Designing Your Car

Building Your Car

Making Your Car Fast

Finishing Touches

Pinewood Pro...

Information
Didn't lose a race all day! Key was... PRO Speed Axles and Wheels.

Randy





Smoked everybody in our class!!
from GRAND PRIX Winner
A big thanks to all the folks at Pinewood Pro!! This was a great night, my car (daughters car) took first place in speed.





Thanks for the tips in the books. This was my 7 year old son's first Pinewood Derby race and I would have paid 100 times the price just to see the expression on his face when he took first place. Your information was invaluable!
Fred & Vincent




1st year, 2nd Place Finish!
Mikey from Miami
My six year old was second in his Pack, being beat only by an older cub scout (the son of a "real" rocket scientist !





Once we ordered your tips and tricks we won 1st place every year since.
Thank You so much for this information and making my son's pinewood derby career a success.
- Keith





First Place Derby Car
from Utah
My son's car easily won 1st place w/ a decent margin over the next fastest car. These tips, along w/ the purchased items were the secret to winning.







My daughter won 1st place, and my son won 3rd place. It was very fun and hope to do again next year. Thanks for your great information,
- Barry





Wow, we did it! Dad, I'll never forget this night.
Steven Gargiulo Trumbull, CT




Winner!
JF from California
My son was so happy. He was second overall for the pack and only lost by a photo finish in the finals.





We won! In the championships we beat 24 other Bears and won every heat.
Kevin K.




You people offer the very finest support and equipment for Pinewood derby cars on the planet! We went undefeated for the second year in a row. Cheers!
- Wayne





Awesome!
Sarah from Syracuse, UT
Our son had THE fastest car out there... and he won the entire pinewood derby! Will be back again next year!