Car Designer - Pinewood Lubricants
Select a Lubricant and see how they affect performance
How To Build a Fast Car
Our cool pinewood derby Car Designer with Speed Simulator* helps you choose products by showing the "relative speed" difference between products. Select car parts, read the performance notes, and watch the speed improvement of your car as it races to the finish line.


Your Car's Speed Rating*: 0
INSTRUCTIONS
Click a Product to add it to your Product List and watch your car move to the checkered flag.
Read Performance Rating to see how that product affects your car's speed.
Click Remove Product to remove it.

What are the Performance Ratings?
A fun tool that simulates the performance of our products. To see actual track-tested speed ratings, see our Speed Tests.

What is your Product List?
Your Product List (upper left column) conveniently tracks the products you selected. It is NOT your Shopping Cart. When done, click on Add to Cart for each product you would like to purchase.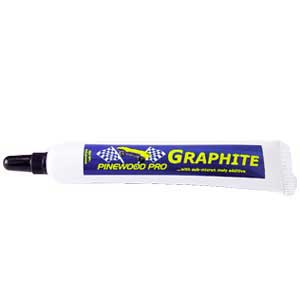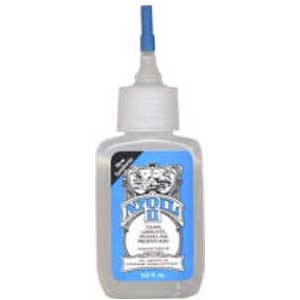 Product Removed!
This product has been removed. You may select a new product for this category, or you can continue on to the next category!
Previous Category
Next Category
Performance Rating
Powdered graphite acts like little ball bearings to reduce friction. Combine with graphite-coated axles for fastest speed possible!
* The "Speed" of the animated Race Car does not correlate to the speed of your car on the track. It just gives you an indication of the "relative speed" between products. Our Speed tests lists the actual track speed measurements.
Lubricating Removes Friction
Even the best wheels and axles can't make a car perfect! To remove that remaining friction, you're going to need a lubricant! Just a small addition of Graphite or NyOil will send your car spinning smoothly to the finish.
Lubrication Tips
Our PRO Graphite, with molybdenum disulfide, is a proven winner. Our Track Tests show an average speed increase of 17%.
Nyoil stays on your axles throughout the race, unlike powdered graphite that blows off every time your car goes down the track. This gives Nyoil coated axles a speed advantage if your car keeps racing.
Using the Pinewood Derby Car Designer
Select a Lubricant and watch the little car advance toward the checkered flag.
Lubricating your axles are the single most important way to reduce friction.
Dry powdered graphite is allowed in all races.
NyOil is a thin film lubricant that can be used instead of graphite.
Share with Friends!