Tank Car Design Pinewood Derby Car Design Plan

You can build this Pinewood Derby Tank!
(Full Car Design Template Included)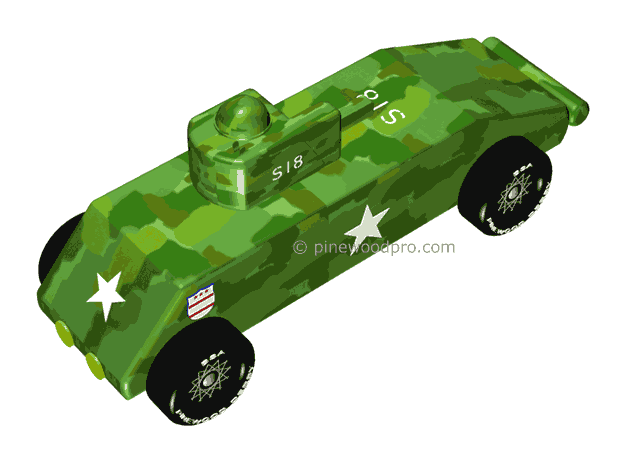 You can build this tank!

Our car design plans are the best on the market, guaranteed.

We show you how with simple step-by-step clear, 3D images.

We show you every cut so you can't make a mistake...

Plan includes cut-out car design template, building hints, tips, weight placement for speed, six painting schemes, tools list, links for help and everything else you need.

Below are some sample pages from one of our car design plans: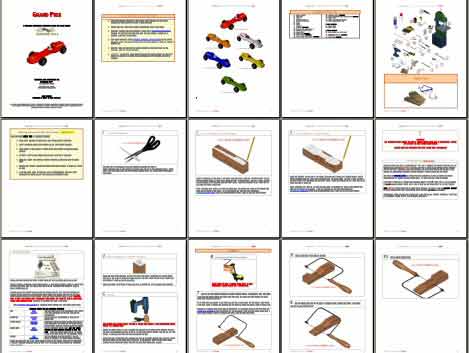 only $4.95
Pinewood Derby
Tips & Hints

Lead is denser than zinc but lead is toxic, so we do not recommend handling it. Use non-toxic weights like zinc or tungsten.





Pinewood Derby
lubes Tip

Our PRO Graphite, with molybdenum disulfide, is a proven winner. Our Track Tests show an average speed increase of 17%.




Pinewood Derby
painting Hint

Put a clear Gloss Paint Sealer on your car to protect your cool paint job from dirt and graphite smudges.



Helping Pinewood Derby Racers

...for over 15 years.
This was our very first time building a Pine Derby car for Awana Club. We won first place in our age class and 3rd place over all the age classes up to high school. Thanks, Pinewood Pro!
- Kirk





Your tips were Fabulous! Competing in the District Race tomorrow...Our first time making a car! You ROCK!!!!
- Nancy B from NC





This was our first year racing in the Pinewood Derby. We came out in second place. Thanks for all your help, without your book, we would not have won!! Look at that big smile.
- Eli from TN




FREE Derby Help

Designing Your Car

Building Your Car

Making Your Car Fast

Finishing Touches

Pinewood Pro...

Information

Blastcar for Boy Scouts
Thank you very much! I've always had very good luck with your products and I will continue to purchase everything I need from you!
- Jenna from AL

My daughter won 1st place, and my son won 3rd place. It was very fun and hope to do again next year. Thanks for your great information,
- Barry from MI

Keirsten's car won first place in her troop and grand champion out of all the other troops that participated.
- Melissa
Pinewood Derby Design - Tank Car