Fire Engine Truck Pinewood Derby Car Design Plan

You can build this Pinewood Derby Fire Truck!
(Full Car Design Template Included)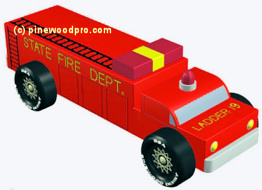 You can build this fire engine truck!

Our car design plans are the best on the market, guaranteed.


We show you how with simple step-by-step clear, 3D images.
We show you every cut so you can't make a mistake...


Plan includes cut-out car design template, building hints, tips, weight placement for speed, six painting schemes, tools list, links for help and everything else you need.

Below are some sample pages from one of our car design plans: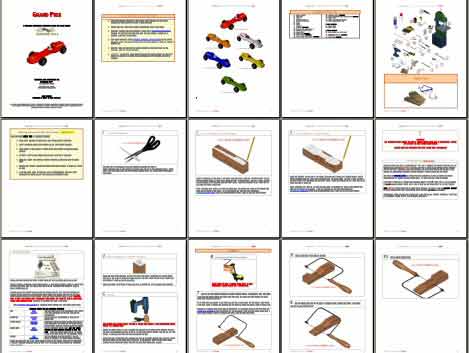 Plus, look at your fire engine truck car rotate with these 360 degree animations!
only $4.95
FREE Derby Help

Designing Your Car

Building Your Car

Making Your Car Fast

Finishing Touches

Pinewood Pro...

Information



Thanks for the tips in the books. This was my 7 year old son's first Pinewood Derby race and I would have paid 100 times the price just to see the expression on his face when he took first place. Your information was invaluable!
Fred & Vincent


Best sellers


Thanks for all your help to get first place in tiger cub class.
- Chris