Firebird Pinewood Derby Car Design Plan

You can build this Pinewood Derby Firebird Car!
(Full Car Design Template Included)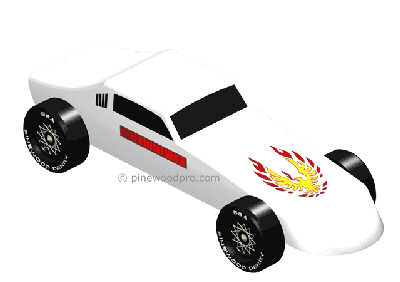 You can build this car!

Our car design plans are the best on the market, guaranteed!
We show you how with simple step-by-step clear, 3D images.
We show you every cut so you can't make a mistake...

Plan includes cut-out car design template, building hints, tips,
weight placement for speed, six painting schemes, tools list,
links for help and everything else you need.

Below are some sample pages from one of our car design plans: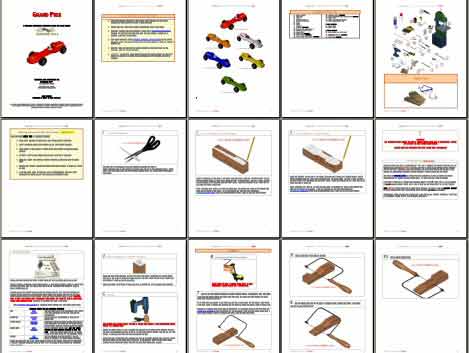 Plus, look at your Firebird car rotate with these 360 degree animations!


Download the Firebird Template direct to your computer in minutes.
Our 3D derby car designs are the best on the market, guaranteed!


FREE Derby Help

Designing Your Car

Building Your Car

Making Your Car Fast

Finishing Touches

Pinewood Pro...

Information



Thanks for the tips in the books. This was my 7 year old son's first Pinewood Derby race and I would have paid 100 times the price just to see the expression on his face when he took first place. Your information was invaluable!
Fred & Vincent



Didn't lose a race all day! Key was...PRO Speed Axles and Wheels.
Randy


After 4 years of not winning, we finally did it!! Your book truly worked!!
Wayne B.



Thank you for the great Pinewood Derby tips! My son was so excited when he got the 1st place trophy!
Kevin D








Pinewood Derby
Authority

...for over 10 years.



Designed by Engineers

Machined to Perfection


Best sellers


Wow, we did it! Dad, I'll never forget this night.
Steven Gargiulo Trumbull, CT



We won! In the championships we beat 24 other Bears and won every heat.
Kevin K.