PT Cruiser Pinewood Derby Car Design Plan

You can build this Pinewood Derby PT Cruizer Car!
(Full Car Design Template Included)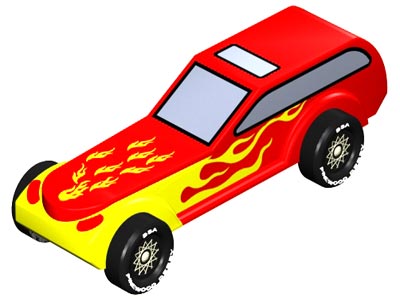 Cruise through the competition when you build the PT Cruizer car!


Free car templates that you find on the internet will not show you how to cut the car, nor show you weight placement for optimal performance, or give you speed hints so your car is fast. We give it all to you with simple, step-by-step, clear 3D images and instructions.

We show you every cut to make sure you can't make a mistake.

Plan includes cut-out car design template blueprint patterns, building hints, tips,
weight placement for speed, six painting schemes, tools list,
links for help and everything else you need to build this car.



Below are some sample pages from one of our car design plans: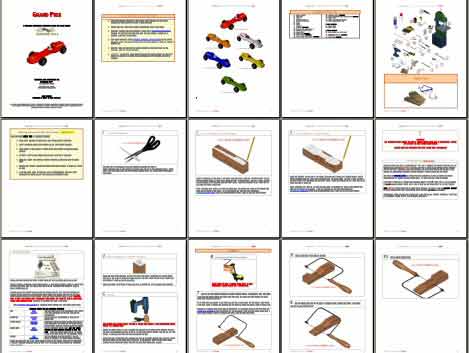 Plus, look at your PT Cruizer car rotate with these 360 degree animations.


Instantly download the PT Cruizer car plan with template "blueprint" patterns direct to your computer.

Our 3D derby car designs are the best on the market, guaranteed!


Pinewood Derby
Tips & Hints

The best part of pinewood derby is designing a unique, cool car that you can call your own. Don't worry about aerodynamics because it is almost insignificant. We identify dozens of other speed tips in Winning Pinewood Derby Secrets that rank far above aerodynamics.





Pinewood Derby
weights Tip

Need a little extra weight on weigh in but didn't bring extra weight with you? Use a coin! Here are the weights of US coins in ounces: penny .11 oz, nickel .17 oz, dime .07 oz, quarter .18 oz




Pinewood Derby
lubes Hint

Nyoil stays on your axles throughout the race, unlike powdered graphite that blows off every time your car goes down the track. This gives Nyoil coated axles a speed advantage if your car keeps racing.



Helping Pinewood Derby Racers

...for over 15 years.
I ordered a set of your BSA wheels and axels last minute on Wednesday for overnight delivery. Our race was on Friday. We finished in 6th out of 80 cars, and will be going to the Divisional Race! My son was never happier! Thanks again!
- Steve from KY





My son won third in his pack, and we are waiting the district race. Thanks again for all of your wonderful products!
- Tom from AZ





This is our second order with Pinewood Pro and everything from the website to the delivery to the product has been excellent. As a Dad experiencing his first Cub Scout Pinewood Pro is a great resource to make sure I don't screw up! Thanks,
- Neal from PA




FREE Derby Help

Designing Your Car

Building Your Car

Making Your Car Fast

Finishing Touches

Pinewood Pro...

Information

Blastcar for Boy Scouts
My son won an award for most futuristic design. We really appereciated all your help. Thanks for all the help and guidance.
- Greg from CT

After 4 years of not winning, we finally did it!! Your book truly worked!!
- Wayne from CA

This was our first year racing in the Pinewood Derby. We came out in second place. Thanks for all your help, without your book, we would not have won!! Look at that big smile.
- Eli from TN
Pinewood Derby Design - PT Cruizer