PT Cruiser Pinewood Derby Car Design Plan

You can build this Pinewood Derby PT Cruizer Car!
(Full Car Design Template Included)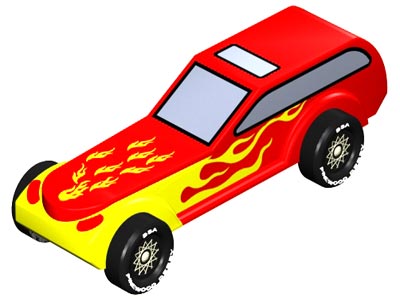 Cruise through the competition when you build the PT Cruizer car!


Free car templates that you find on the internet will not show you how to cut the car, nor show you weight placement for optimal performance, or give you speed hints so your car is fast. We give it all to you with simple, step-by-step, clear 3D images and instructions.

We show you every cut to make sure you can't make a mistake.

Plan includes cut-out car design template blueprint patterns, building hints, tips,
weight placement for speed, six painting schemes, tools list,
links for help and everything else you need to build this car.



Below are some sample pages from one of our car design plans: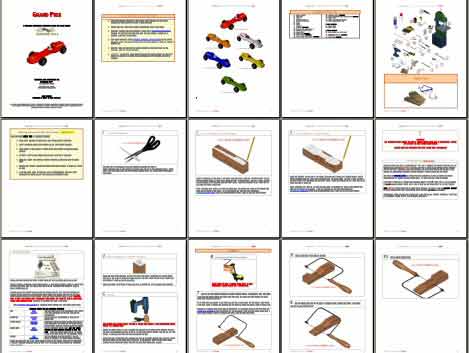 Plus, look at your PT Cruizer car rotate with these 360 degree animations.


Instantly download the PT Cruizer car plan with template "blueprint" patterns direct to your computer.

Our 3D derby car designs are the best on the market, guaranteed!


Pinewood Derby
Tips & Hints

Tungsten Putty is ideal for getting your car up to the maximum 5 oz limit. Drill a hole in the bottom of your car and insert Pinewood Pro Putty as the last step to bring your car to 5.0 oz. If the official scale weighs you in at 5.1 oz, simply remove a small amount of putty to bring it back to 5.0 oz.





Pinewood Derby
lubes Tip

When lubing your wheels and axles, shoot graphite powder into the wheel bore, spin your wheels, and repeat. Do this over newspaper in your garage or outside the house.




Pinewood Derby
painting Hint

Put a clear Gloss Paint Sealer on your car to protect your cool paint job from dirt and graphite smudges.



Helping Pinewood Derby Racers

...for over 15 years.
My son's car won every heat it raced. Thanks again Joe. Your info is the best out there!
- Gina





This is our second order with Pinewood Pro and everything from the website to the delivery to the product has been excellent. As a Dad experiencing his first Cub Scout Pinewood Pro is a great resource to make sure I don't screw up! Thanks,
- Neal from PA





We won every race we entered as well as the grand prize for the fastest car! Thanks for your help and interest.
- Debra




FREE Derby Help

Designing Your Car

Building Your Car

Making Your Car Fast

Finishing Touches

Pinewood Pro...

Information

Blastcar for Boy Scouts
Didn't lose a race all day! Key was...PRO Speed Axles and Wheels.
- Randy from NM

My son won 2nd place Medals. This was made possible by your personal assistance and Pinewood Pro products. Thank you, Joe for being the man you are and providing a service to our Youth.
- Mark from HI

My son won third in his pack, and we are waiting the district race. Thanks again for all of your wonderful products!
- Tom from AZ
Pinewood Derby Design - PT Cruizer