Pinewood Pro Leadership at Yawgoog BSA Scout Camp
Volunteer Leader 2003
Volunteer Leader 2004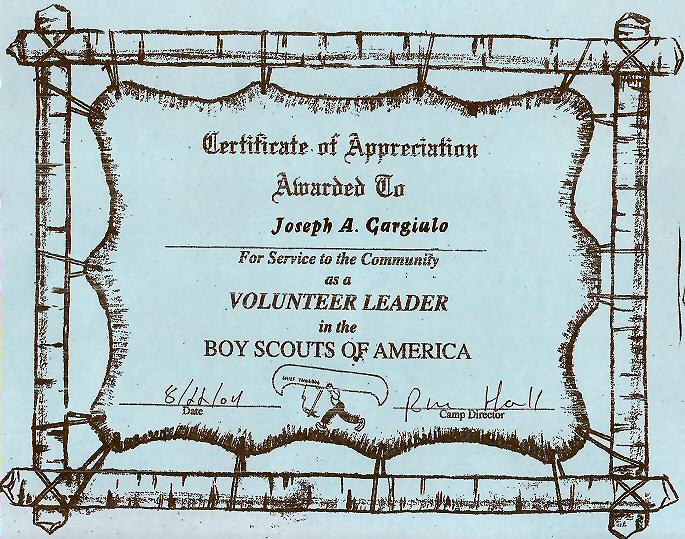 Letter of Appreciation 2000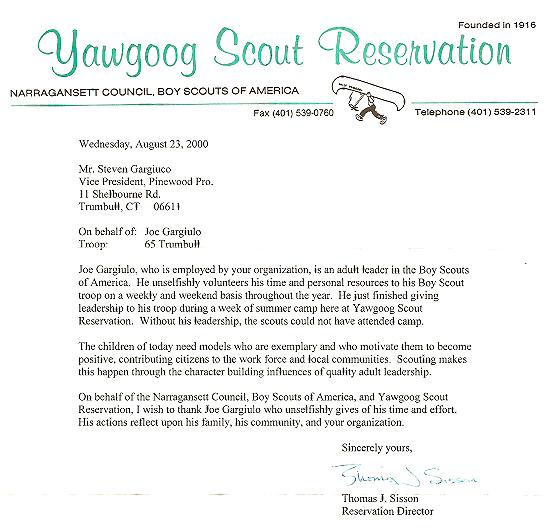 Pinewood Derby
Tips & Hints

If you are using 3/8" round weights, drill your 3/8" weight holes before cutting out the rest of the car because it is easier to hold the full block. Always use a clamp to hold your block before drilling or cutting. Safety First!





Pinewood Derby
wheels Tip

Spin each wheel on a polished axle with graphite and count the number of revolutions. If a wheel wobbles, try spinning it again. If it still wobbles, get another wheel that does not wobble.




Pinewood Derby
rules Hint

If it isn't explicitly stated in the rules, then you can do it. If you have questions about your rules, ask your race manager, since all races have different rules.



Helping Pinewood Derby Racers

...for over 15 years.
.

Jonah's car won 1st place in his Den, first place in the Pack and I couldn't believe it but he also won for Best looking car!
- Thomas from FL





My daughter won 1st place, and my son won 3rd place. It was very fun and hope to do again next year. Thanks for your great information,
- Barry from MI





Thanks for all your help to get first place in tiger cub class.
- Chris




FREE Derby Help

Designing Your Car

Building Your Car

Making Your Car Fast

Finishing Touches

Pinewood Pro...

Information

Blastcar for Boy Scouts
We downloaded Winning Pinewood Derby Secrets and began reading and working. We won first place overall in our Pack! Alex is a Webelos 2 this year, so it was our last chance and we won!
- Brad and Alex

I have a Webelo 1 and Webelo II Scout and they placed 1st and 2nd in this year's Pinewood Derby and will now go on to compete in the regional race. Thank you for all the good that you are doing and helping make kids dreams come true.
- Craig from CA

Last year we took 1st place in our pack I am sold on your speed axles and speed wheels. We raced the car in his elementary school, and he won 1st place in the whole school. Thanks so much!
- Kirk from UT
Pinewood Pro Leadership at Yawgoog BSA Scout Camp