Pinewood Pro Leadership at Yawgoog BSA Scout Camp
Volunteer Leader 2003
Volunteer Leader 2004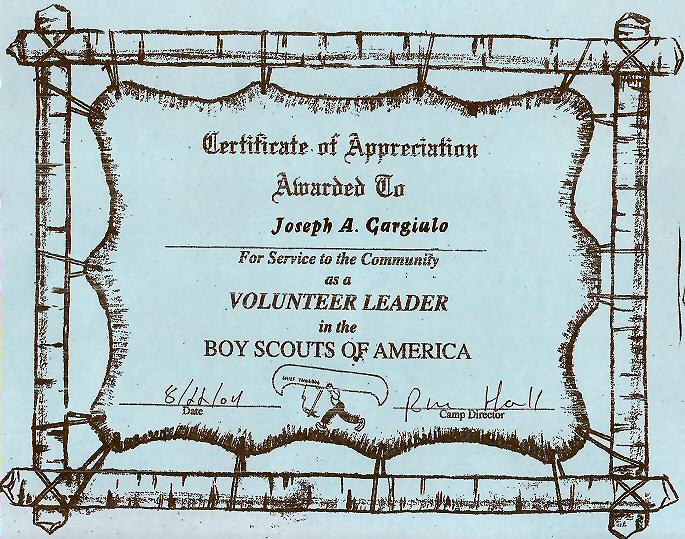 Letter of Appreciation 2000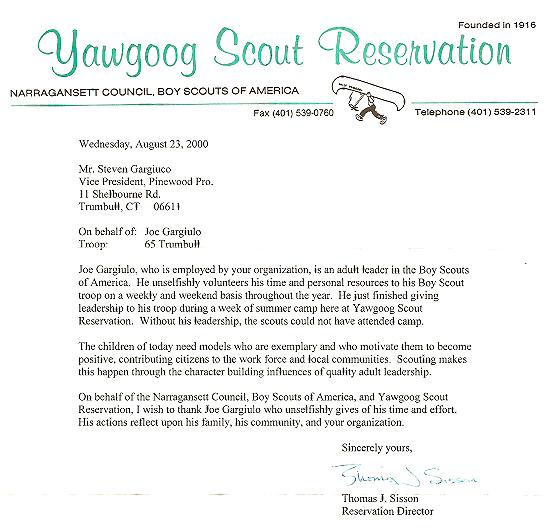 Pinewood Derby
Tips & Hints

Lighter wheels turn easier (they require less inertia). Lighten your wheels, as much as your Rules allow, which will give you a fast start out of the gate and faster speed down the track.





Pinewood Derby
weights Tip

Lead is denser than zinc but lead is toxic, so we do not recommend handling it. Use non-toxic weights like zinc or tungsten.




Pinewood Derby
building Hint

Wood filler is your best friend when it comes to building a pinewood derby car. Use wood filler to fill holes, gouges and other cutting mistakes. You can even use it to add a bubble, racer cockpit, spoiler, etc.



Helping Pinewood Derby Racers

...for over 15 years.
My son won third in his pack, and we are waiting the district race. Thanks again for all of your wonderful products!
- Tom from AZ





Thanks for helping out with these orders. I appreciate the quality of your customer service and will definitely recommend your company to others in my son's pack. Cheers!
- Thomas from NC





1st Place!! Thanks for the everlasting memories you have made possible!
- Williiam from IN




FREE Derby Help

Designing Your Car

Building Your Car

Making Your Car Fast

Finishing Touches

Pinewood Pro...

Information

Blastcar for Boy Scouts
Great tips in your Winning Secrets book! This was our first year and my son was the overall District Winner. There were 250 racers at the District race so I'm guessing we have something like 1,000 scouts in our district. With that type of competition you need these tips to be competitive.
- Mike from FL





My son won 2nd place Medals. This was made possible by your personal assistance and Pinewood Pro products. Thank you, Joe for being the man you are and providing a service to our Youth.
- Mark from HI





Thanks to your detailed instructions, speed tips and parts, we won 1st place! Thanks so much.
- Joe from ME




Pinewood Pro Leadership at Yawgoog BSA Scout Camp