Pinewood Pro Leadership at Yawgoog BSA Scout Camp
Volunteer Leader 2003
Volunteer Leader 2004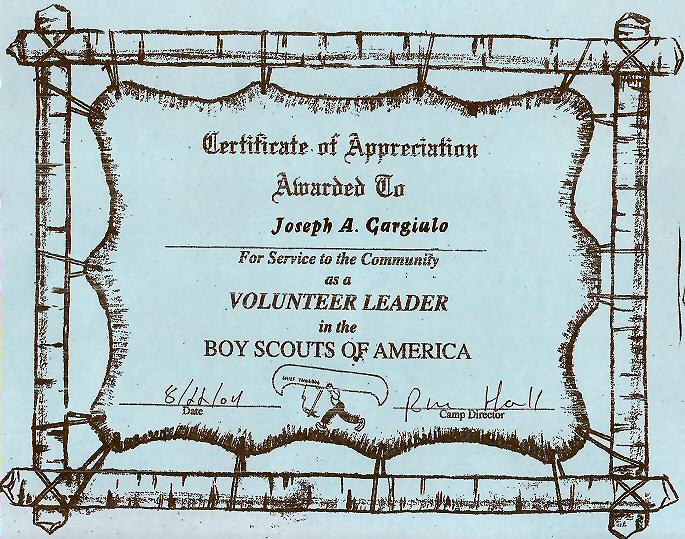 Letter of Appreciation 2000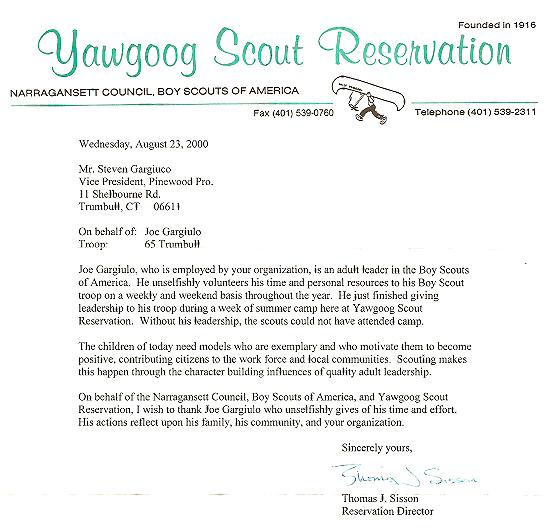 Pinewood Derby
Tips & Hints

Looking for more cool car design ideas? Our free Pinewood Derby Car Design Guide has over 100 cool pinewood derby car design ideas.





Pinewood Derby
weights Tip

Lead is denser than zinc but lead is toxic, so we do not recommend handling it. Use non-toxic weights like zinc or tungsten.




Pinewood Derby
lubes Hint

Our PRO Graphite, with molybdenum disulfide, is a proven winner. Our Track Tests show an average speed increase of 17%.



Helping Pinewood Derby Racers

...for over 15 years.
Thanks for helping out with these orders. I appreciate the quality of your customer service and will definitely recommend your company to others in my son's pack. Cheers!
- Thomas from NC





My grandson placed won his races! Your speed secrets and products made the difference. To see his smiles get bigger with each win was worth it.
- Cliff





I just read your Winning Pinewood Derby Secrets book and I can not wait to apply the information. Thanks for the help!
- Tully from TX




FREE Derby Help

Designing Your Car

Building Your Car

Making Your Car Fast

Finishing Touches

Pinewood Pro...

Information

Blastcar for Boy Scouts
My son won 2nd place Medals. This was made possible by your personal assistance and Pinewood Pro products. Thank you, Joe for being the man you are and providing a service to our Youth.
- Mark from HI

Wow, we did it! Dad, I'll never forget this night.
- Steven Gargiulo
Trumbull, CT

This is year #3 with you and we just keep winning!!! We did the Red thunderbolt and the Black Lightning cars. Thanks for the great products!
- Phil from CA
Pinewood Pro Leadership at Yawgoog BSA Scout Camp