Pinewood Pro Leadership at Yawgoog BSA Scout Camp
Volunteer Leader 2003
Volunteer Leader 2004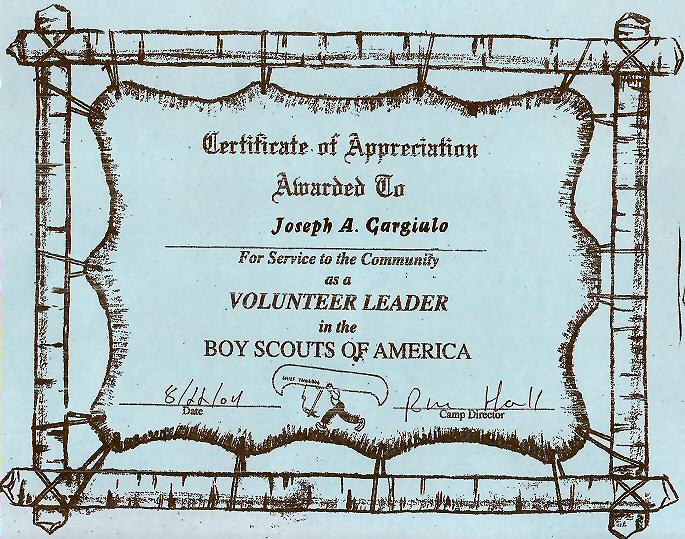 Letter of Appreciation 2000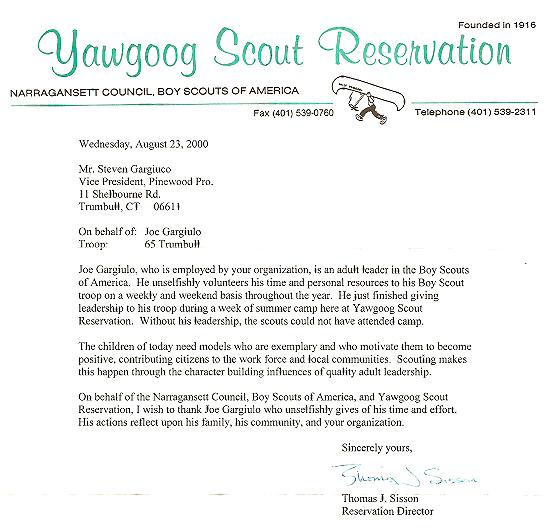 Pinewood Derby
Tips & Hints

The axle slots that are cut into standard blocks are too tight for BSA axles that are .089" diameter. Small axle slots make it difficult to get your axles in straight. A #44 drill bit is .086", which I find too tight. Consider a #43 Drill Bit, which is a perfect match at .089" for a snug fit.





Pinewood Derby
lubes Tip

When adding Nyoil to your axles, "less is more"! Only use one or two drops per axle and wipe off any excess oil. The oil should not be run down your axle.




Pinewood Derby
building Hint

Don't attach feathers or big decorative parts that can cause drag. This will decrease your car speed



Helping Pinewood Derby Racers

...for over 15 years.
Using the tips on your website, Daniel's car won every race for his den, and won the district races. It seemed that his car got faster with every run. We have memories that will last.
- David





I can't even put into words how excited, proud and happy my daughter was each time her car won. Worth every penny, plus more. Thank you SO MUCH Pinwood Pro!
- Nina from PA





Didn't lose a race all day! Key was...PRO Speed Axles and Wheels.
- Randy from NM




FREE Derby Help

Designing Your Car

Building Your Car

Making Your Car Fast

Finishing Touches

Pinewood Pro...

Information

Blastcar for Boy Scouts
My son won the entire event, even against the older scouts. Thanks
- Rodd

You guys are amazing. Thank you for such prompt attention. We will deal with you from now on. I have at least 9 more years of pinewood cars to make, and it's your products that will help us through them. Thank you soooo much!
- Lisa from CA

We took first in our pack of 60 cars. It was an amazing day. Thanks again Joe. Your info is the best out there!
- Gina
Pinewood Pro Leadership at Yawgoog BSA Scout Camp