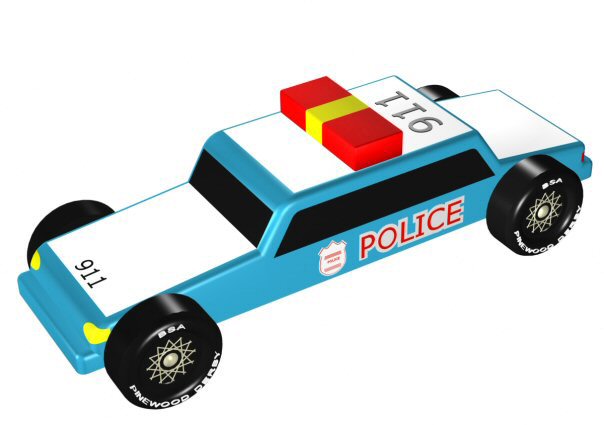 The Police car has that distinct look that is easily recogized as "The Law". This car is desigend for respect and to throw fear into the competition.

Build the Police Car with our easy step-by-step instructions, fully illustrated with 3D AutoCAD images that show each cut, along with weight placement, building hints, tips and painting guide.

Choose the tradictional black and white or blue and white look, or get creatitve and choose one of our bright colors to personalize your police car.

We even show your car rotating with a 360 degree animation so you can view it from all angles!

Download the Police Car direct to your computer in seconds.

Our 3D pinewood derby car designs are the best on the market, guaranteed!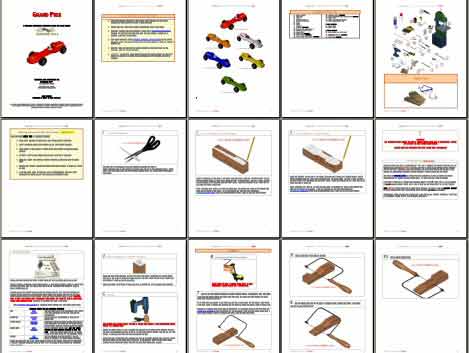 only $4.95


Return to Designs Page
Hey Joe- Just wanted to pass on the good news- and a few nice pix. We ended up in 2nd place out of 63 cars racing. Not too bad, and we'll be at district in a few weeks.
- David from IL





This was my 7 year old son's first Pinewood Derby and I would have paid 100 times the price just to see the expression on his face when he took first! Your information was invaluable!
Fred & Vincent


FREE Derby Help

Designing Your Car

Building Your Car

Making Your Car Fast

Finishing Touches

LEGO Derby Car Racing

Race Track

Pinewood Pro...

Information
We won every race we entered as well as the grand prize for the fastest car! Thanks for your help and interest.
- Debra
Pinewood Derby Police Car Design Plan