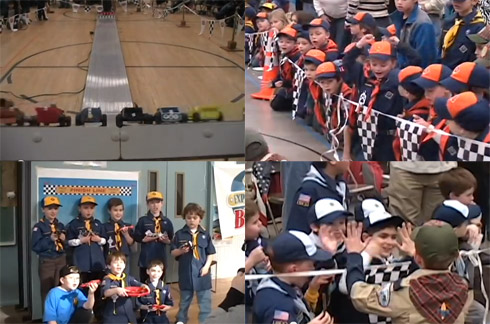 Pinewood Derby video - fast, fun, winning races set to Little Deuce Coupe sound track
Winning Pinewood Derby races - fast, fun and entertaining video clips!
Remember this? "Well I'm not braggin' so don't put me down, but I've got the fastest set of wheels in town!"
I took these videos at multiple Cub Scout Pack races in the area, picked some of the emotional clips (there were many more!) and then set the video to the Beach Boys' Little Deuce Coupe music...lot's of Cub Scout emotion and derby fun, exactly what pinewood derby is about.

This is a great video to share with your Pack when giving out their kits or on race night.