Pinewood Derby Paint Sets!
Pinewood Derby Acrylic Paints - Six colors!

You get six high gloss acrylic paints so you can make the coolest car ever!
Colors are red, blue, green, yellow, black and white. Mix them to get an unlimited number of colors.
Paints are water based for easy clean-up and they dry to a permanent finish.
They are non-toxic and clean up with water.
Paint Brush
Big camel hair brush to make painting fast and smooth for a sharp finish.
Hint: Use masking tape to mark off areas of the car to paint in different colors.

Sanding Sealer - seals your pine wood before painting
Sanding Sealer!
Pine wood is a porous, soft wood. The first layer of paint will soak right into the wood and
also raise the grain making for a rough finish.
Sanding Sealer will seal the wood giving you a deep shine when your final layer of paint is applied.
For an even better base, use two coats of sealer and lightly sand the first layer after it dries..
Clear Gloss Paint Sealer - protect your paint job!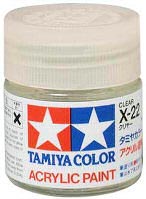 Sealer protects your cool paint job from scratches, nicks, graphite smudges, dirt and finger prints.
Preserve your perfect paint job forever with a clear glossy seal."
Pinewood Derby
Tips & Hints

If you have a bad wheel and you don't have time to replace it, Raise that Wheel so it doesn't touch the track. Since it doesn't touch the track, it won't have any negative affect on your car's speed.





Pinewood Derby
weights Tip

Tungsten weights are ideal for pinewood derby cars. Tungsten is about 1/3 smaller than a zinc piece with the same weight. Therefore, you can pack Tungsten weights in a smaller area to optimize your center of gravity to maximize inertia giving you greater speed at the finish gate.




Pinewood Derby
building Hint

Don't attach feathers or big decorative parts that can cause drag. This will decrease your car speed



Helping Pinewood Derby Racers

...for over 15 years.
Wow, we did it! Dad, I'll never forget this night.
- Steven Gargiulo
Trumbull, CT





You guys are amazing. Thank you for such prompt attention. We will deal with you from now on. I have at least 9 more years of pinewood cars to make, and it's your products that will help us through them. Thank you soooo much!
- Lisa from CA





I can't describe how happy my Son was to win! I'm a single Mom and didn't know how to build a car. I was so happy to find your amazing site. I'm beaming with happiness for my son.
- Miss M from MO




FREE Derby Help

Designing Your Car

Building Your Car

Making Your Car Fast

Finishing Touches

Pinewood Pro...

Information

Blastcar for Boy Scouts
I have purchased from you for two consecutive years and am an extremely satisfied customer. The order arrived promptly and I am very pleased with your products and service. Thank you so much!
- Trey from SC





My daughter won 1st place, and my son won 3rd place. It was very fun and hope to do again next year. Thanks for your great information,
- Barry from MI





This was my 7 year old son's first Pinewood Derby and I would have paid 100 times the price just to see the expression on his face when he took first! Your information was invaluable!
Fred & Vincent




Pinewood Derby Car - Paint Kit