Pinewood Derby Paint Sets!
Pinewood Derby Acrylic Paints - Six colors!

You get six high gloss acrylic paints so you can make the coolest car ever!
Colors are red, blue, green, yellow, black and white. Mix them to get an unlimited number of colors.
Paints are water based for easy clean-up and they dry to a permanent finish.
They are non-toxic and clean up with water.
Paint Brush
Big camel hair brush to make painting fast and smooth for a sharp finish.
Hint: Use masking tape to mark off areas of the car to paint in different colors.

Sanding Sealer - seals your pine wood before painting
Sanding Sealer!
Pine wood is a porous, soft wood. The first layer of paint will soak right into the wood and
also raise the grain making for a rough finish.
Sanding Sealer will seal the wood giving you a deep shine when your final layer of paint is applied.
For an even better base, use two coats of sealer and lightly sand the first layer after it dries..
Clear Gloss Paint Sealer - protect your paint job!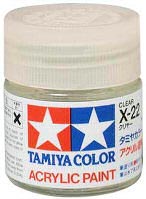 Sealer protects your cool paint job from scratches, nicks, graphite smudges, dirt and finger prints.
Preserve your perfect paint job forever with a clear glossy seal."
Pinewood Derby
Tips & Hints

Make your car slim. If your car is too chunky, there will be lots of weight in the wood, leaving less weight for your weights. You want lots of weight so you can move the center of gravity to the optimal point to maximize inertia.





Pinewood Derby
winning Tip

Winning Pinewood Derby Secrets contains all the tips you need to win your race. Updated annually with the latest tips and speed products, our book has proven results with 1000's of winners... but don't take our word for it! Read over 90 Customer Reviews and check out our Winners Gallery!




Pinewood Derby
painting Hint

Put a coat of wood primer on your car before painting it because pine wood is porous and will absorb the first coat of paint. Lightly sand the primer after it dries, then apply a final coat (or two) for a clean, finished look.



Helping Pinewood Derby Racers

...for over 15 years.
He took first place in his wolf pack and then took first place as the Grand Champion. Thank You for the awesome axles they did the trick!
- Keith





We won every race we entered as well as the grand prize for the fastest car! Thanks for your help and interest.
- Debra





Wow, we did it! Dad, I'll never forget this night.
- Steven Gargiulo
Trumbull, CT




FREE Derby Help

Designing Your Car

Building Your Car

Making Your Car Fast

Finishing Touches

Pinewood Pro...

Information

Blastcar for Boy Scouts
Thanks for the tips in the books. This was my 7 year old son's first Pinewood Derby race and I would have paid 100 times the price just to see the expression on his face when he took first place. Your information was invaluable!
Fred & Vincent





After following the tips in your book, my son and I finished 1st in our pack race! Not only did my son win the Pack championship, my daugther's car won 2nd place in the Family division. Needless to say we were all very happy! Thank you from the entire family!!
- Josh, Haley and Philip





We took first in our pack of 60 cars. It was an amazing day. Thanks again Joe. Your info is the best out there!
- Gina




Pinewood Derby Car - Paint Kit