Pinewood Derby Paint Sets!
Pinewood Derby Acrylic Paints - Six colors!

You get six high gloss acrylic paints so you can make the coolest car ever!
Colors are red, blue, green, yellow, black and white. Mix them to get an unlimited number of colors.
Paints are water based for easy clean-up and they dry to a permanent finish.
They are non-toxic and clean up with water.
Paint Brush
Big camel hair brush to make painting fast and smooth for a sharp finish.
Hint: Use masking tape to mark off areas of the car to paint in different colors.

Sanding Sealer - seals your pine wood before painting
Sanding Sealer!
Pine wood is a porous, soft wood. The first layer of paint will soak right into the wood and
also raise the grain making for a rough finish.
Sanding Sealer will seal the wood giving you a deep shine when your final layer of paint is applied.
For an even better base, use two coats of sealer and lightly sand the first layer after it dries..
Clear Gloss Paint Sealer - protect your paint job!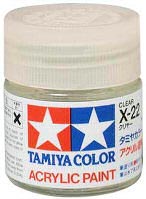 Sealer protects your cool paint job from scratches, nicks, graphite smudges, dirt and finger prints.
Preserve your perfect paint job forever with a clear glossy seal."
Pinewood Derby
Tips & Hints

The best part of pinewood derby is designing a unique, cool car that you can call your own. Don't worry about aerodynamics because it is almost insignificant. We identify dozens of other speed tips in Winning Pinewood Derby Secrets that rank far above aerodynamics.





Pinewood Derby
wheels Tip

A lathed wheel means the wheel was turned at a high speed and "sanded" with a cutting tool. Lathed Wheels are perfectly tuned around the axis of rotation giving you the highest performance.




Pinewood Derby
rules Hint

BSA Rules are different from Awana Rules, which are different from Adult Race Rules, etc. Check our Pinewood Derby Rules page to download Pinewood Derby rules for different kinds of races.



Helping Pinewood Derby Racers

...for over 15 years.
Thank you very much! I've always had very good luck with your products and I will continue to purchase everything I need from you!
- Jenna from AL





Thanks for helping out with these orders. I appreciate the quality of your customer service and will definitely recommend your company to others in my son's pack. Cheers!
- Thomas from NC





The speed axles did the trick second year in a row!
- Debbie & Frank




FREE Derby Help

Designing Your Car

Building Your Car

Making Your Car Fast

Finishing Touches

Pinewood Pro...

Information

Blastcar for Boy Scouts
Jacob had a blast seeing his car fly! Thanks for the tips!
- Matthew and Jacob

I can't even put into words how excited, proud and happy my daughter was each time her car won. Worth every penny, plus more. Thank you SO MUCH Pinwood Pro!
- Nina from PA

We came in fourth place; very respectable, given it was our first time. Thanks very much for helping us overcome our building weaknesses with great products.
- Doug and Taiki from VA
Pinewood Derby Car - Paint Kit