Pinewood Derby Paint Sets!
Pinewood Derby Acrylic Paints - Six colors!

You get six high gloss acrylic paints so you can make the coolest car ever!
Colors are red, blue, green, yellow, black and white. Mix them to get an unlimited number of colors.
Paints are water based for easy clean-up and they dry to a permanent finish.
They are non-toxic and clean up with water.
Paint Brush
Big camel hair brush to make painting fast and smooth for a sharp finish.
Hint: Use masking tape to mark off areas of the car to paint in different colors.

Sanding Sealer - seals your pine wood before painting
Sanding Sealer!
Pine wood is a porous, soft wood. The first layer of paint will soak right into the wood and
also raise the grain making for a rough finish.
Sanding Sealer will seal the wood giving you a deep shine when your final layer of paint is applied.
For an even better base, use two coats of sealer and lightly sand the first layer after it dries..
Clear Gloss Paint Sealer - protect your paint job!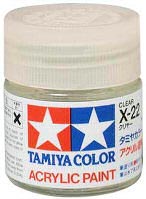 Sealer protects your cool paint job from scratches, nicks, graphite smudges, dirt and finger prints.
Preserve your perfect paint job forever with a clear glossy seal."
Pinewood Derby
Tips & Hints

When your wheel rubs against the axle head it creates friction. To reduce this friction, file the head back slightly using an Axle File to reduce the friction area.





Pinewood Derby
lubes Tip

When lubing your wheels and axles, shoot graphite powder into the wheel bore, spin your wheels, and repeat. Do this over newspaper in your garage or outside the house.




Pinewood Derby
building Hint

Don't put a round peg (axle) in a square hole! Axle slots are square but your axles are round, making it difficult to get them to go in straight. Use a drill press or the PRO Driller to redrill the axle slot so you have a straight round hole to insert your axles



Helping Pinewood Derby Racers

...for over 15 years.
My son peter took first place with his car. Thanks for your products,
- Tony from TX





This was our first year racing in the Pinewood Derby. We came out in second place. Thanks for all your help, without your book, we would not have won!! Look at that big smile.
- Eli from TN





My son won 2nd place Medals. This was made possible by your personal assistance and Pinewood Pro products. Thank you, Joe for being the man you are and providing a service to our Youth.
- Mark from HI




FREE Derby Help

Designing Your Car

Building Your Car

Making Your Car Fast

Finishing Touches

Pinewood Pro...

Information

Blastcar for Boy Scouts
You people offer the very finest support and equipment for Pinewood derby cars on the planet! We went undefeated for the second year in a row. Cheers!
- Wayne

This is our second order with Pinewood Pro and everything from the website to the delivery to the product has been excellent. As a Dad experiencing his first Cub Scout Pinewood Pro is a great resource to make sure I don't screw up! Thanks,
- Neal from PA

We won every race we entered as well as the grand prize for the fastest car! Thanks for your help and interest.
- Debra
Pinewood Derby Car - Paint Kit