Pinewood Derby Paint Sets!
Pinewood Derby Acrylic Paints - Six colors!

You get six high gloss acrylic paints so you can make the coolest car ever!
Colors are red, blue, green, yellow, black and white. Mix them to get an unlimited number of colors.
Paints are water based for easy clean-up and they dry to a permanent finish.
They are non-toxic and clean up with water.
Paint Brush
Big camel hair brush to make painting fast and smooth for a sharp finish.
Hint: Use masking tape to mark off areas of the car to paint in different colors.

Sanding Sealer - seals your pine wood before painting
Sanding Sealer!
Pine wood is a porous, soft wood. The first layer of paint will soak right into the wood and
also raise the grain making for a rough finish.
Sanding Sealer will seal the wood giving you a deep shine when your final layer of paint is applied.
For an even better base, use two coats of sealer and lightly sand the first layer after it dries..
Clear Gloss Paint Sealer - protect your paint job!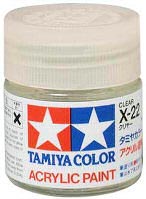 Sealer protects your cool paint job from scratches, nicks, graphite smudges, dirt and finger prints.
Preserve your perfect paint job forever with a clear glossy seal."
Pinewood Derby
Tips & Hints

Before cutting your car, use a straight edge to draw lines down the center lengthwise and widthwise across your car. Then draw your car design template over these straight lines. The template and straight lines help guide your cutting on both sides of the car so everything is square.





Pinewood Derby
weights Tip

Tungsten weights are ideal for pinewood derby cars. Tungsten is about 1/3 smaller than a zinc piece with the same weight. Therefore, you can pack Tungsten weights in a smaller area to optimize your center of gravity to maximize inertia giving you greater speed at the finish gate.




Pinewood Derby
lubes Hint

When adding Nyoil to your axles, "less is more"! Only use one or two drops per axle and wipe off any excess oil. The oil should not be run down your axle.



Helping Pinewood Derby Racers

...for over 15 years.
You guys are amazing. Thank you for such prompt attention. We will deal with you from now on. I have at least 9 more years of pinewood cars to make, and it's your products that will help us through them. Thank you soooo much!
- Lisa from CA





My son's car won every heat it raced. Thanks again Joe. Your info is the best out there!
- Gina





Your Products performed flawlessly. Thank you for your awesome quality products.
- Chris N from NJ




FREE Derby Help

Designing Your Car

Building Your Car

Making Your Car Fast

Finishing Touches

Pinewood Pro...

Information

Blastcar for Boy Scouts
My daughter won 1st place, and my son won 3rd place. It was very fun and hope to do again next year. Thanks for your great information,
- Barry from MI

Thank you for the great Pinewood Derby tips! My son was so excited when he got the 1st place trophy!
- Kevin from AZ

Thank you for the tips in your Winning Secrets book. Out of 116 cars in our AWANA Grand Prix, my boys came in first in their divisions and 1st and 3rd overall. They were thrilled!
- Carl
Pinewood Derby Car - Paint Kit