Winning Pinewood Derby Secrets
Building a fast, winning pinewood derby car
How to Build a Winning Car

If you want to win your pinewood derby race, you need 2 things:
Perhaps you've built a car or two and had some success.

Now you can bring home the trophy with our Time-Tested Winning inewood Derby Secrets and our Track-Tested Speed Products that have produced 1000's of winners for over 10 years.

Let's start with the Winning Secrets...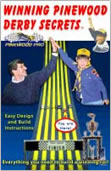 Unleash the speed you need to win! You can do it with the best list of secret Pinewood Derby speed tips, guaranteed!
Winning Pinewood Derby Secrets shines above anything else. Why? Because, as an engineer, I give you my inventions that were tested on my own track to win Pack and District races. You won't find these hints anywhere else.
You get over 40 secret speed tips. The first section of my book contains the "must do" speed tricks...Most people who have built a few cars or have searched the internet know these tricks. You must do these basic things to have a competitive pine wood derby car.
The last section of my book titled "PRO Race Winning Secrets" will speed your car ahead of the pack. These tips will bring home the trophy.
You'll be amazed. I was, and so were our winners....but don't take our word for it,
read over 75 customer reviews!
Winning Secrets gives you everything you need to design and build a winning car...Clear, Concise, Fun, Proven...with CAD drawings, pictures and illustrations. It is updated annually so you have the latest.
Get all the secrets you need to win with the #1 best seller.
Winning Pinewood Derby Secrets
Table of Contents
About the author and Pinewood Pro
Pinewood Derby History and The Joys of Racing
Step 1: Doing It Right!
Safety First
Playing by the Rules
Have Fun
Share the Joy
How this book is written
Step 2: Making Your Car Cool!
Designing your Car
Time saver hints
The 5-minute car design
Rough Cuts
Midway to Victory
Fine Tuning
Construction Tips
Glue, don't get gummed up!
Be square
Roller Derby
How to remove a "stuck" axle
Chip off the block
Step 3: Making Your Car Sharp!
Prep Makes Perfect
Painting and Detailing
The Finishing Touch
Step 4: Making Your Car Fast!!!
These are the essential speed tricks you need to have a competitive car... But to WIN, you'll need the PRO Race Winning Secrets (below)!
Speed Secrets for a Fast Car Design



Aerodynamics Myth - surprise! New thoughts on this one
Just Like Baking Bread - you'll be cookin'
Shapely Looks - shape your car for speed
Don't Get the Point - Avoid this mistake
Beware of the Paper Tiger! - Another common mistake to avoid
Don't Fly Into the Wind


Speed Secrets for the Fastest Wheels



Nobody's Perfect - fix your wheels or fry
Just like an ice cream cone
The Perfect Match
Optimal Spacing - or you'll have ABS brakes!
Wheel and Axle Alignment
Pack Light - another wheel trick


Speed Secrets for the Fastest Axles



Crookeder Than a Dog's Back
Two Black Eyes
Polish Makes Perfect
Turned and Polished BSA Axles
Slick Lubrication - make your wheels happy
A Slicker (and cleaner) Lubricant - this will surprise you
DON'T use this Lubricant! - it will slooow your car!


Weight Secrets to Maximize Speed



The Skinny on Weight - Newton's First Law of Motion, you must get this right to win
Weight Placement: part 1 - Center of Mass , critical weight positioning
Weight Placement: Part 2 - getting jiggy with it, another mistake to avoid
Weight Placement: Part 3 - hold the line, balancing hint
Weight - Don't Wait! - You need to know this!


PRO Race Winning Secrets - These will make you a winner!



PRO Secret #1: Nothing is Better
PRO Secret #2: Max Head Room
PRO Secret #3: Triple Threat
PRO Secret #4: Heavy Construction
PRO Secret #5: Hub Rub - the HUB!
PRO Secret #6: Hub Rub - the RUB!
PRO Secret #7: Basis for Spaces
PRO Secret #8: The Right Angles
PRO Secret #9: Cap it Off
PRO Secret #10: Don't Get Railroaded
PRO Secret #11: Simulation Stimulation
PRO Secret #12: Be Boring!
PRO Secret #13: Set and Match
PRO Secret #14: PRO Speed Axles
PRO Secret #15 : Graphite-Coated "black lightening" Axles
PRO Secret #16: Graphite-coated PRO Speed Wheels
PRO Secret #17 : Light as a feather
Step 5: Step Up to the Winner's Circle!
We did, and you can too!
Try it. It's inexpensive, and thousands of winners proves that it works!


You can build a winner,
with the right...
Winning Pinewood Derby Secrets!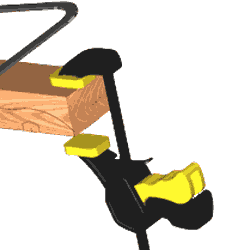 clamp your block to secure it before sawing!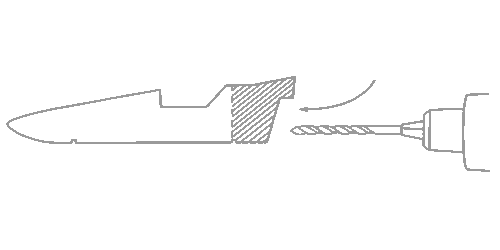 We start with techniques to build your car...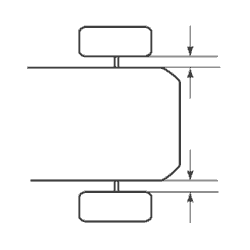 Show you things like optimal wheel spacing so your axles don't bind and your wheels don't wobble.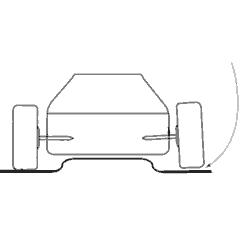 Speed secrets to reduce friction...
Critical axle and wheel preparations to win races...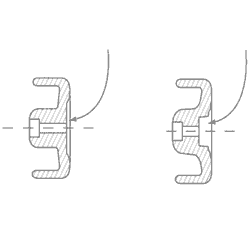 We show you how to build your car with all the latest race winning secrets and products, updated annually.
To make a fast, winning car you need the Winning Secrets AND Winning Speed Products. Yes, you can win a race without the best speed products on the market, but that depends on your competition! Chances are, some racers know the Secrets and have created or purchased the speed products needed to make a high performance car.

We have all the PRO tools if you want to do-it-yourself, and we have all the PRO Speed Products that have been track-tested to prove they are the fastest.

To win your race, pick (or design) the best Speed Products that are appropriate for your race. That means, you need to read your race rules and select the most appropriate products for your race. How do you know which products are "appropriate"? Reference your race rules, and ask your Race Manager if you have any questions, becasue EVERY race is different.

Our PRO Products fall into the categories below. I summarized the category and highlight our highest performance PRO Speed Products, but you should reference all the products in each category to be sure our PRO product are appropriate for your race.
Category
PRO Speed Product
Speed Notes
Lubricants

PRO Graphite

Pinewood PRO Graphite is a special blend of dry powdered graphite with sub-micron molybdenum disulfide additive. It substantially decreases friction!

Track tests show a 17% to 20% speed increase, depending on the axles being used.
Axles

PRO Super Speed,
Graphite-Coated Axles

We recommend our PRO Super Speed grooved and graphite-coated axles, which out performed every axle we tested.

Our track tests showed a 16.7% speed increase over stock BSA axles.

We also offer BSA grooved and graphite-coated axles.
Wheels

PRO BSA Ultra-Lite,
Graphite-Coated Wheels

We recommend our PRO BSA Ultra-Lite graphite-coated wheels, which out performed every BSA wheel we tested.

Our track tests showed a 23.8% speed increase over stock BSA wheels.

We also offer lightly lathed BSA wheels.
Tools
PRO tools do everything from drilling axle holes so your car rolls straight, to polishing the inside of your wheel bore for that little extra speed, to rail rider tools for a technical advantage.

We even have handy tools for gapping your wheels and an Axle Puller to remove your axles without damaging your wheels.
Blocks
Drilled blocks insure that your car rolls straight and also offers a raised wheel option to increase speed.
Pre-Built Cars
If you can not build your own car, our fully built PRO pinewood derby cars are fully built and tested for speed!

These cars are precision tuned, track tested and ready to race.
FREE Derby Help

Designing Your Car

Building Your Car

Making Your Car Fast

Finishing Touches

Pinewood Pro...

Information
Best sellers