Pinewood Pro donation to Cub Scouts,
Cub Master Tony Psomas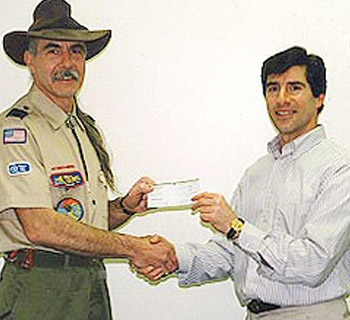 Pinewood Pro donation to Cub Scouts,
Cub Master Brian Diamond
Pinewood Pro donation to Cub Scouts,
Cub Master Brian Diamond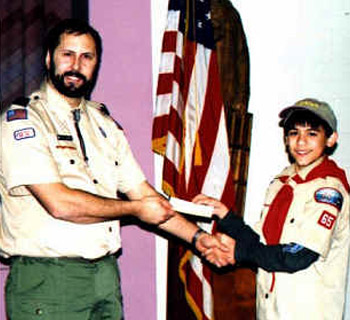 Pinewood Pro donation to Cub Scouts,
Cub Master Brian Diamond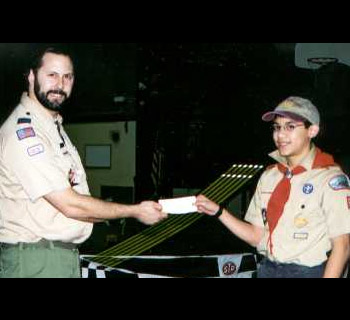 Pinewood Pro donation to Cub Scouts,
Cub Master Tom Foth
Pinewood Pro donation to Cub Scouts,
Cub Master Michelle Wendt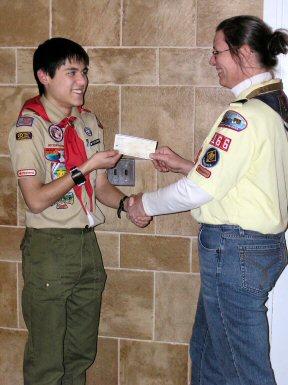 Pinewood Pro donation to Cub Scouts,
Cub Master Pack 468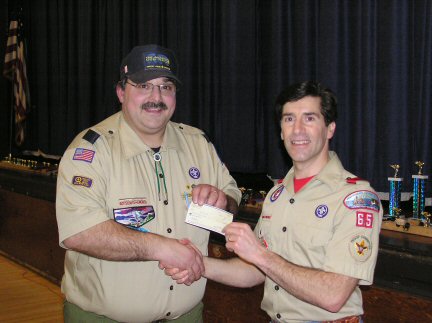 Pinewood Pro donation to Cub Scouts,
Pack 468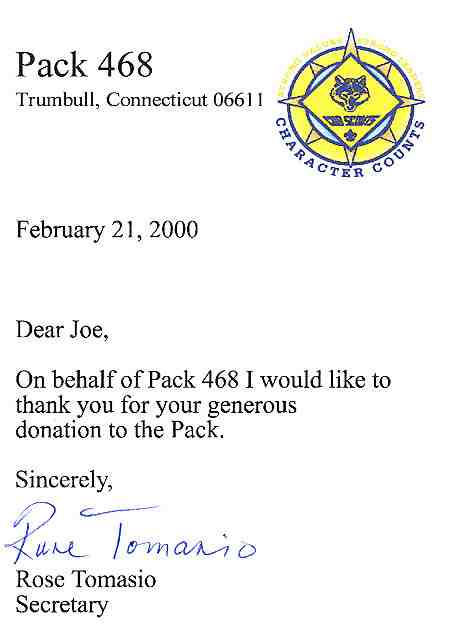 Pinewood Derby
Tips & Hints

Just like the pistons in an engine block, you want your axles to be tight fitting in the wheel bore, to reduce wheel wobble. If your Rules allow, use one of our slightly oversized Speed Axle or PRO Super Speed Axle.





Pinewood Derby
lubes Tip

When adding Nyoil to your axles, "less is more"! Only use one or two drops per axle and wipe off any excess oil. The oil should not be run down your axle.




Pinewood Derby
building Hint

A warped block is ok, as long as your axles are square to the block. Use the PRO Driller Tool to drill perfectly straight axle holes which insures your car will roll straight.



Helping Pinewood Derby Racers

...for over 15 years.
My son won 1st place for the fastest car. Thank you for all of your tips and tricks they were a big help.
- Rob





1st Place!! Thanks for the everlasting memories you have made possible!
- Williiam from IN





The speed axles did the trick second year in a row!
- Debbie & Frank




FREE Derby Help

Designing Your Car

Building Your Car

Making Your Car Fast

Finishing Touches

Pinewood Pro...

Information

Blastcar for Boy Scouts
Keirsten's car won first place in her troop and grand champion out of all the other troops that participated.
- Melissa

Great tips in your Winning Secrets book! This was our first year and my son was the overall District Winner. There were 250 racers at the District race so I'm guessing we have something like 1,000 scouts in our district. With that type of competition you need these tips to be competitive.
- Mike from FL

This was my 7-year-old's first Pinewood Derby and he won 1st! We followed your Winning Pinewood Derby Secrets and his car smoked other the cars by 4-5 car lengths each race. Thanks again.
- John
Pinewood Pro Donations to BSA Cub Scout Packs