Pinewood Pro donation to Cub Scouts,
Cub Master Tony Psomas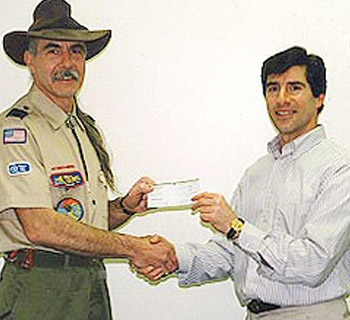 Pinewood Pro donation to Cub Scouts,
Cub Master Brian Diamond
Pinewood Pro donation to Cub Scouts,
Cub Master Brian Diamond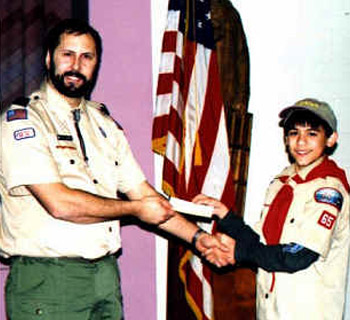 Pinewood Pro donation to Cub Scouts,
Cub Master Brian Diamond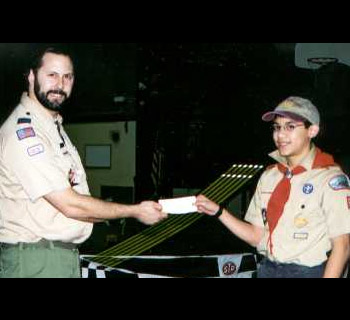 Pinewood Pro donation to Cub Scouts,
Cub Master Tom Foth
Pinewood Pro donation to Cub Scouts,
Cub Master Michelle Wendt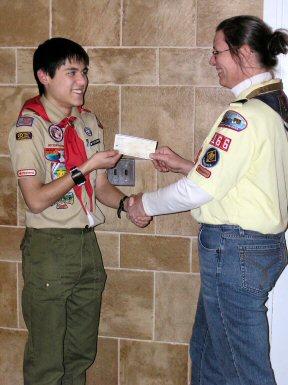 Pinewood Pro donation to Cub Scouts,
Cub Master Pack 468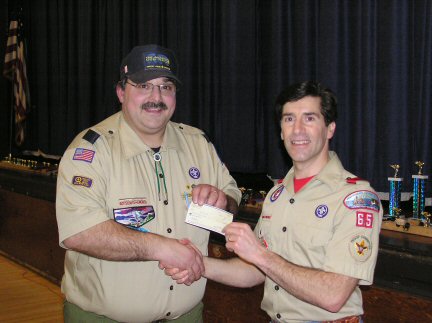 Pinewood Pro donation to Cub Scouts,
Pack 468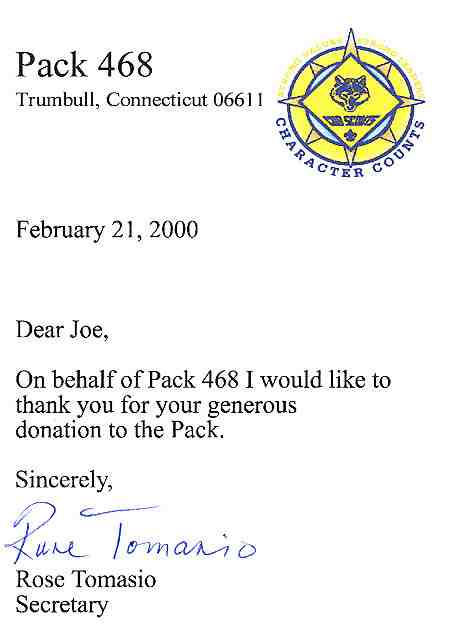 Pinewood Derby
Tips & Hints

Make your car slim. If your car is too chunky, there will be lots of weight in the wood, leaving less weight for your weights. You want lots of weight so you can move the center of gravity to the optimal point to maximize inertia.





Pinewood Derby
axles Tip

The stock BSA "nails" that come in your kit are mass produced. These nails have burrs, crimp marks and can also be crooked, all of which severely limits your car speed. An Axle Polishing Kit and Axle File are essential to fix your axles and increase your car speed.




Pinewood Derby
winning Hint

Winning Pinewood Derby Secrets contains all the tips you need to win your race. Updated annually with the latest tips and speed products, our book has proven results with 1000's of winners... but don't take our word for it! Read over 90 Customer Reviews and check out our Winners Gallery!



Helping Pinewood Derby Racers

...for over 15 years.
Using these axles and BSA speed wheels, we set a track record, went undefeated and won the pack championship. My son is thrilled to be heading to districts and let me tell you, a winning scout is a happy scout. Can't recommend these enough!
- Natalie from CO





We placed an amazing 2nd out of 28 cars. We only lost to first place by half an inch. Our car ran consistently all night. We won 2nd place overall! You will be our first stop next year!
- John





After winning 1st place overall for his pack my son went to the district race and won first place for the Bears using your wheels and speed axles. Great products, Pinewood Pro!
- Teddy from OH




FREE Derby Help

Designing Your Car

Building Your Car

Making Your Car Fast

Finishing Touches

Pinewood Pro...

Information

Blastcar for Boy Scouts
Wow, we did it! Dad, I'll never forget this night.
- Steven Gargiulo
Trumbull, CT





The speed axles did the trick second year in a row!
- Debbie & Frank





My son, won his pack derby today on our first attempt! He won 9 races in a row and none of them were even close. Thanks for your assist in this father & son memory.
- Kevin from VT




Pinewood Pro Donations to BSA Cub Scout Packs