Pinewood Pro Winner's Circle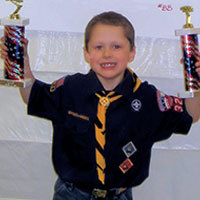 Joe, thanks for the tips. We moved from 35th last year to 2nd place this year. My son was glowing all day long! - Dave, IL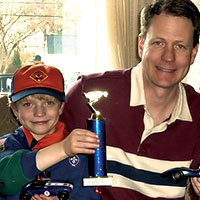 Joe, your PRO Tools are the best! The trophy and smile on my son's face says it all. - Joe, CT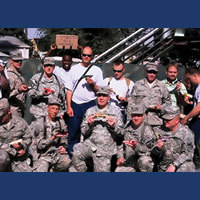 Joe, Thanks for all your help, Winning Secrets book and support for the Military here in Kabul, Afghanistan. The guys had a blast building and racing their pinewood derby cars. Start Your Engines! - N. RUTTER, MSGT, USAF
Camp Eggers, Kabul, Afghanistan
Previous
Next
PINEWOOD PRO
Winning Tips and Hints
Pinewood Derby
Tips & Hints
Looking for more cool car design ideas? Our free Pinewood Derby Car Design Guide has over 100 cool pinewood derby car design ideas.
Pinewood Derby
Wheels Tip
Lighter wheels turn easier (they require less inertia). Lighten your wheels, as much as your Rules allow, which will give you a fast start out of the gate and faster speed down the track.
Pinewood Derby
Winning Hint
Winning Pinewood Derby Secrets contains all the tips you need to win your race. Updated annually with the latest tips and speed products, our book has proven results with 1000's of winners... but don't take our word for it! Read over 90 Customer Reviews and check out our Winners Gallery!