Pinewood Derby Car Kits Saves Time
Car kits include pre-cut car blocks and everything you need to build a car
Don't have the tools? Don't have the time? Don't have the skills?
Don't worry!
Pinewood derby car kits saves time designing, cutting and shaping
Kits include pre-cut pinewood derby car, axles, wheels, weights, stickers and decorative parts.
Pinewood Pro Winner's Circle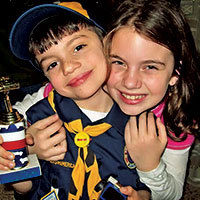 We won! In the championships we beat 24 other Bears and won every heat. - Kevin, NC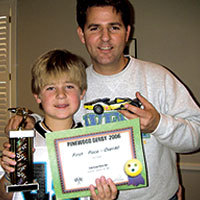 We downloaded Winning Pinewood Derby Secrets a couple of weeks ago and began working. Today, we won first place overall in our Pack!!! - Brad, CA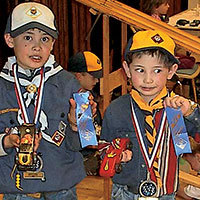 My sons won 2nd place Medals for their classes. Their winnings were made possible by your manual, personal assistance and Pinewood Pro tools and products. Thank You Joe for being the man you are and providing a service to our Youth. - Mark, WA
Previous
Next
PINEWOOD PRO
Winning Tips and Hints
Pinewood Derby
Tips & Hints
The best part of pinewood derby is designing a unique, cool car that you can call your own. Don't worry about aerodynamics because it is almost insignificant. We identify dozens of other speed tips in Winning Pinewood Derby Secrets that rank far above aerodynamics.
Pinewood Derby
Wheels Tip
A lathed wheel means the wheel was turned at a high speed and "sanded" with a cutting tool. Lathed Wheels are perfectly tuned around the axis of rotation giving you the highest performance.
Pinewood Derby
Winning Hint
Winning Pinewood Derby Secrets contains all the tips you need to win your race. Updated annually with the latest tips and speed products, our book has proven results with 1000's of winners... but don't take our word for it! Read over 90 Customer Reviews and check out our Winners Gallery!