The Ripper - Pinewood Derby Car Design Plan
$4.95 each
The Ripper will kill the competition to the finish line!
---
Get this immediately! Instant Download
No Shipping Cost for this item
"This was a tougher design but the results are fantastic! My son won coolest car."
The Ripper rips down the track, leaving the competition in the dust.
The Ripper car design plan contains multiple templates, and 3D images to show exactly how to build the Ripper car, step-by-step.
Includes weight placement, speed tips, six painting schemes.
Get the best pinewood derby car design plans...only from Pro's at Pinewood Pro.
You can build this car! Our car design plans are the best on the market, guaranteed! We show you how with simple step-by-step clear, 3D images.
We show you every cut so you can't make a mistake...
Plan includes cut-out car design template, building hints, tips, weight placement for speed, six painting schemes, tools list, links for help and everything else you need.
Below are some sample pages from one of our car design plans: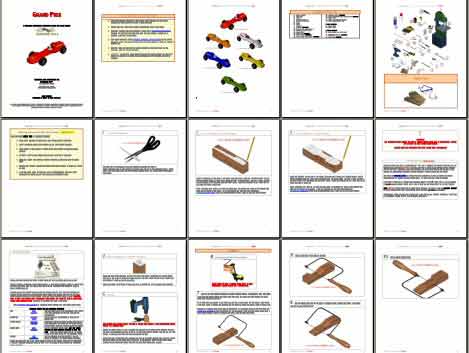 GREAT INSTRUCTIONS
matt r
25 Jan 2019
Instructions really easy to follow.
Renato Cugler V
05 Feb 2023
Customers who purchased this product also purchased: