You can build this Pinewood Derby Batmobile!
(Full Car Design Template Included)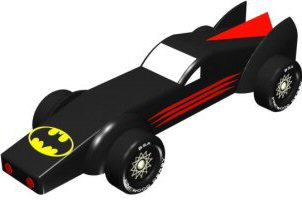 Our Batmobile car design plan shows you how to build the batmobile from the standard pinewood derby wooden block. The plan includes simple, clear step-by-step 3D images showing each cut so you can't make a mistake.
Car design plans include:
Cut-out printable car design template patterns
Building hints and shortcuts
Safety tips
Weight placement to maximize speed
Six painting schemes
cut-out decorative patterns
360 animation so you can see your car from all angles
Tools list and embedded links for help and everything you need...

Below are some sample pages from one of our car design plans: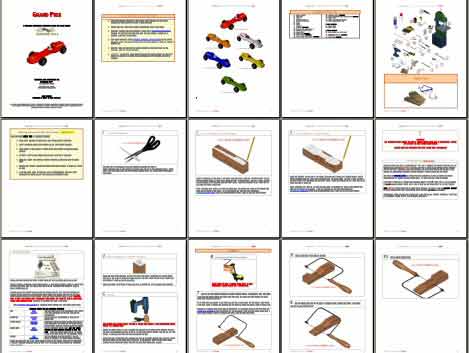 only $4.95
FREE Derby Help

Designing Your Car

Building Your Car

Making Your Car Fast

Finishing Touches

Pinewood Pro...

Information






Pinewood Derby
Authority

...for over 10 years.



Designed by Engineers

Machined to Perfection


Best sellers
After following the tips in your book, my son and I finished 1st in our pack race! Not only did my son win the Pack championship, my daugther's car won 2nd place in the Family division. Needless to say we were all very happy! Thank you from the entire family!!
- Josh, Haley and Philip