Police Pinewood Derby Car Design Plan
Look at your police car rotate 360 degrees so you can see it from all angles!

You can build this Pinewood Derby the Police Car!
(Full Car Design Template Included)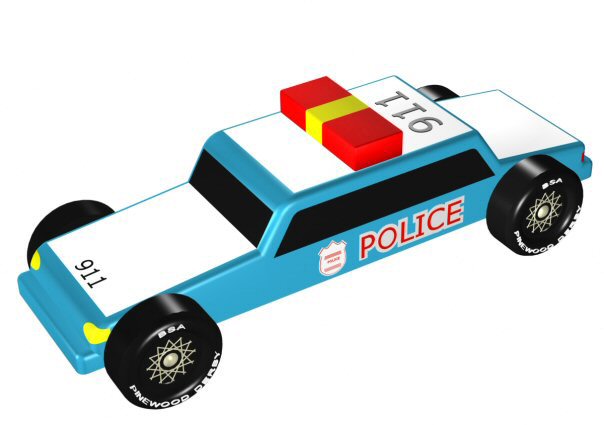 Build the Police Car with our easy step-by-step instructions, fully illustrated with 3D AutoCAD images that show each cut, along with weight placement, building hints, tips and painting guide.

Each car design plan comes with cut-out templates so you can't make a mistake.

We even show your car in 6 different colors, plus give you a 360 degree animation of the final car so you can view it from all angles!

Download the Police Car direct to your computer in minutes.

Our 3D pinewood derby car designs are the best on the market, guaranteed!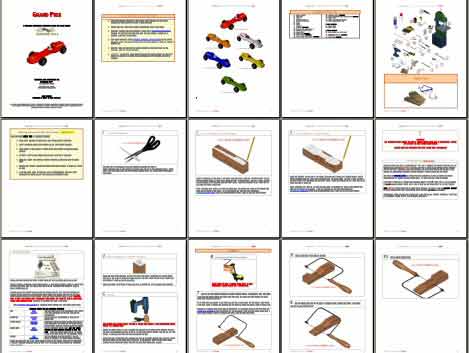 only $4.95


Return to Designs Page
FREE Derby Help

Designing Your Car

Building Your Car

Making Your Car Fast

Finishing Touches

Pinewood Pro...

Information


My daughter won 1st place, and my son won 3rd place. It was very fun and hope to do again next year. Thanks for your great information,
- Barry.









Pinewood Derby
Authority

...for over 10 years.



Designed by Engineers

Machined to Perfection


Best sellers


Thanks to your detailed instructions, speed tips and parts, we won 1st place! Thanks so much.
- Joe