Pinewood Pro Winner's Circle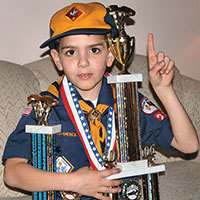 Hey Joe, This was our first derby and my son won his den and took first place in the pack! He didn't lose a race all day! Thanks again for your help. - Randy, CA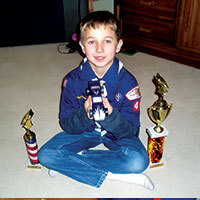 Hi Joe.
We used your Flash car design and my son took 1st place in his Pinewood Derby! I followed your speed tips to the legal level and we won by a very slim margin. Thanks for the Help! - Ryan, TX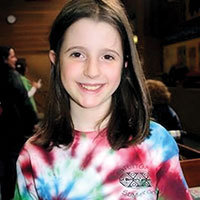 Our first ever Girl Scout Powder Puff Derby! She chose a bright yellow color, painted the driver's outfit and used every last firebolt decal she could find.- MacKenzie, AL
Previous
Next
PINEWOOD PRO
Winning Tips and Hints
Pinewood Derby
Tips & Hints
Looking for a pinewood derby car design template? Select from over 30 of Pinewood Pro's award winning Pinewood Derby Car Designs. They include everything from race cars to Military cars to a Nike Sneaker!
Pinewood Derby
Wheels Tip
Spin each wheel on a polished axle with graphite and count the number of revolutions. If a wheel wobbles, try spinning it again. If it still wobbles, get another wheel that does not wobble.
Pinewood Derby
Winning Hint
Winning Pinewood Derby Secrets contains all the tips you need to win your race. Updated annually with the latest tips and speed products, our book has proven results with 1000's of winners... but don't take our word for it! Read over 90 Customer Reviews and check out our Winners Gallery!