How to Design and Build Your Pinewood Derby Car in Six Easy Steps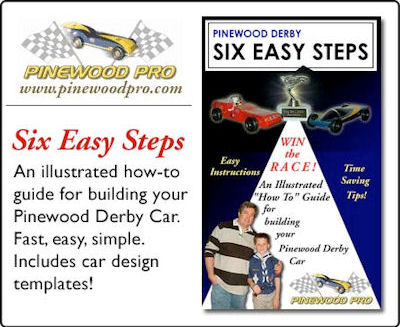 Pinewood Derby Car Design in Six Easy Steps
Want to design your Pinewood Derby car fast and easy?
This book teaches beginners how to design a Pinewood Derby car with step-by-step instructions.

About the Author: Joe Gargiulo, Pinewood Pro founder
ORDER NOW $5.95
Build your Pinewood Derby car in half the time, with our easy, step-by-step directions

This is what Pinewood Derby in Six Easy Steps will do for you:
Saves you Time
Build your car in half the time
Shortcuts
To make your project go faster
Avoid Mistakes
Car Design Templates
Cut out one of our Car Designs and with a single cut or two, you are nearly done. We show you how...It is the fastest way to build your car.
Essential Speed Tips
You get the Speed Essentials to build a competitive car. Our other book, Winning Pinewood Derby Secrets, is the #1 best seller for experts...it gives you the full list of over 40 speed secrets.
Car Design Tips
Pinewood Made Easy
Over 20 illustrations makes each step simple and clear
Who should read this book?
This book is for beginner adults and also a child to guide them through building their own pinewood derby car
Pinewood Derby in Six Easy Steps
How to Design Your Pinewood Derby Car in 6 Steps:
Step 1. Dad, I've Got an Idea!
Step 2. Buckle Up - We're Building a Car - Cutting
Step 3. Smooth Sailing - Shaping
Step 4. Be a Heavy Weight - Adding Weight
Step 5. Shine Like a Star - Finishing Touches
Step 6. Race Like a Champ - Speed Essentials for a Competitive Car
We'll show you how to turn your ideas into a winning Pinewood car... We give you design hints that work best so you can beat out your competition.
You get to decide how simple or complex your car will be. We let you choose between several cut-out car design templates to let you build a design that only requires one saw cut, or choose a two cut design or multiple cut design. Just apply our templates and in a few minutes you have a car.
Shaping and sanding usually take a long time, but our special techniques make this step easier for you.
If you want a competitive car, weight is critical. More weight, faster car. We show you the best place and how to do it.
Finishing touches to make your car cool. Make this the fun part for your child. There are many things you can do here.
Critical Axle and Wheel preparation hints to make your car fast.
Car Design Cut-Out Templates
Includes three simple cut-out car design templates...the fastest way to build a car

Handy List of Tools
Over 20 illustrations lead you through every step.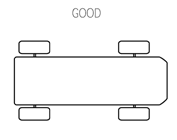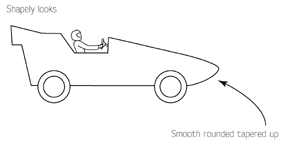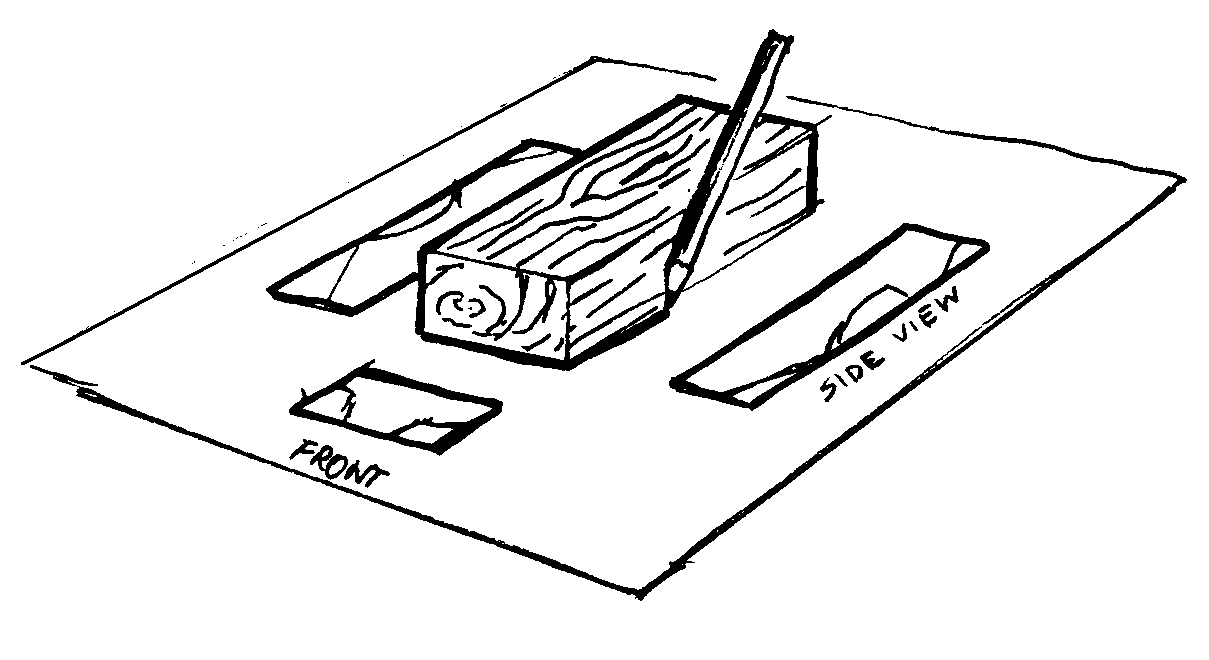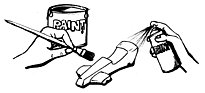 Have fun together and do your best!
Instant download direct to your computer.
Pinewood Derby Speed Products
To make a fast, winning car you need Speed Products. Yes, you can win a race without the best speed products on the market, but that depends on your competition! Chances are, some racers know the Winning Secrets and have created or purchased speed products (polished axles, lathed wheels, lubricants, etc.) needed to make a fast car.

If you want a fast, winning car, you should consider our Speed Products that have been track-tested to prove they are the fastest.

To win your race, select the best Speed Products that are appropriate for your race. That mean