Car Designer with Speed Simulator
Select a cool car Design and then customize the parts to make it fast!
How To Build a Fast Car
Our cool pinewood derby Car Designer with Speed Simulator* helps you choose products by showing the "relative speed" difference between products. Select car parts, read the performance notes, and watch the speed improvement of your car as it races to the finish line.


Your Car's Speed Rating*: 0
INSTRUCTIONS
Click a Product to add it to your Product List and watch your car move to the checkered flag.
Read Performance Rating to see how that product affects your car's speed.
Click Remove Product to remove it.

What are the Performance Ratings?
A fun tool that simulates the performance of our products. To see actual track-tested speed ratings, see our Speed Tests.

What is your Product List?
Your Product List (upper left column) conveniently tracks the products you selected. It is NOT your Shopping Cart. When done, click on Add to Cart for each product you would like to purchase.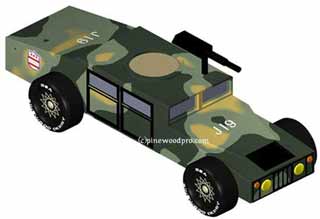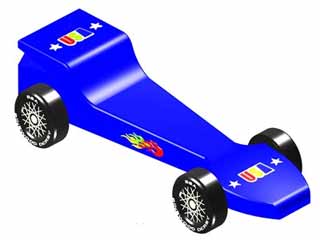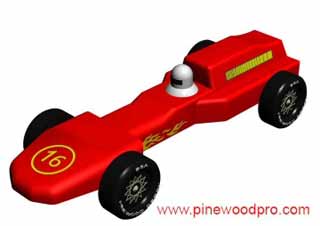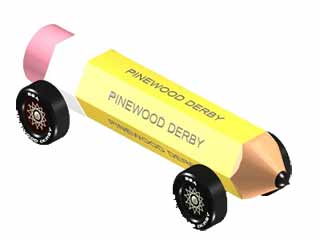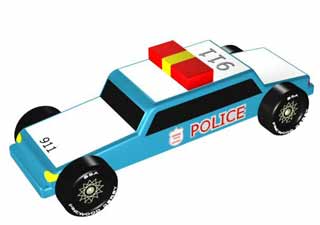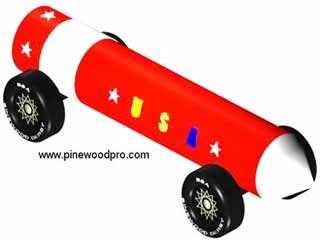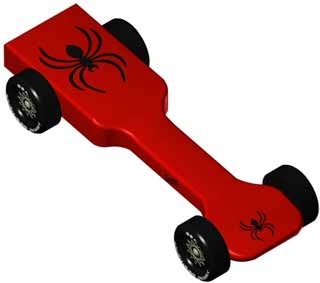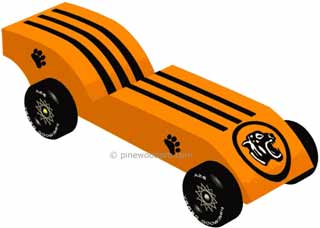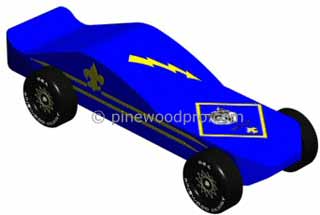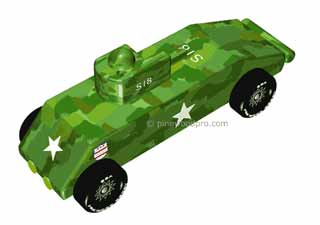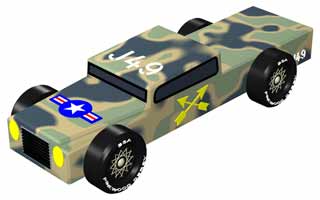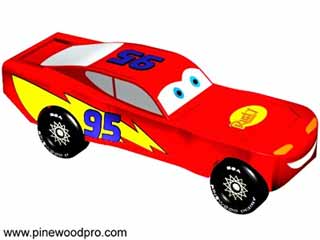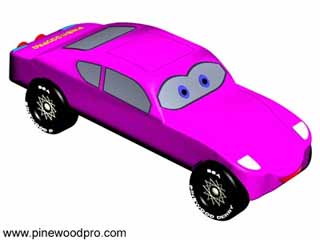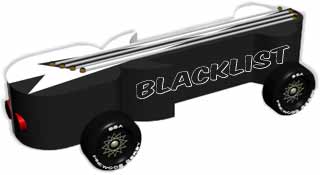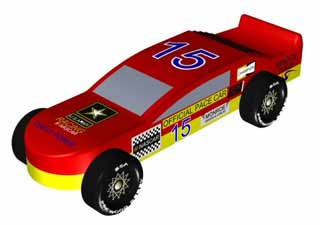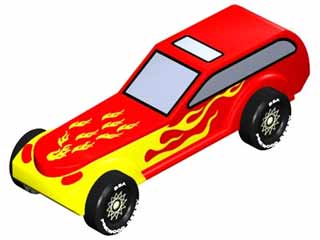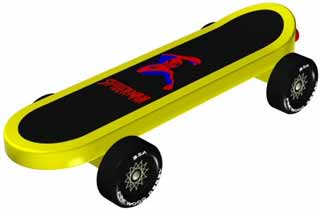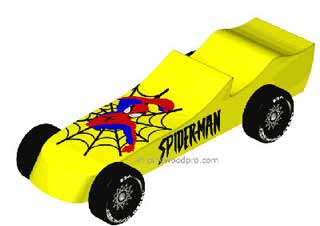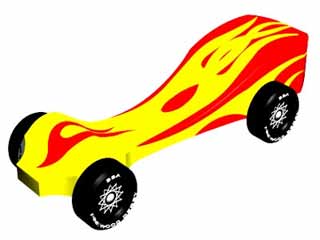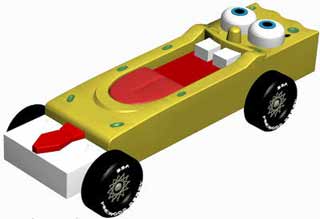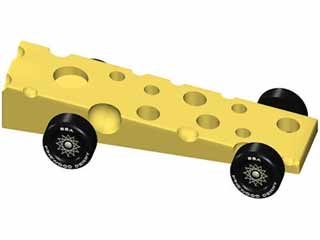 Product Removed!
This product has been removed. You may select a new product for this category, or you can continue on to the next category!
Next Category
Performance Rating
Choose any car design...the design does not affect performance! Our plans include block cutting templates, decoration templates, step-by-step 3D images and how to build for speed, painting and finishing.
* The "Speed" of the animated Race Car does not correlate to the speed of your car on the track. It just gives you an indication of the "relative speed" between products. Our Speed tests lists the actual track speed measurements.
Car Design Tips
Looking for more cool car design ideas? Check out our Pinewood Derby Car Design Guide for over 100 cool pinewood derby car design ideas.
Before cutting your car, use a straight edge to draw lines down the center lengthwise and widthwise across your car. Then draw your car design template over these straight lines. The template and straight lines help guide your cutting on both sides of the car so everything is square.
If you are using 3/8" round weights, drill your 3/8" weight holes before cutting out the rest of the car because it is easier to hold the full block. Always use a clamp to hold your block before drilling or cutting. Safety First!
Using the Pinewood Derby Car Designer
We created this little tool to make it easier for you (and your child) to quickly see car designs,
along with the speed improvement you can expect from our speed products.

Have fun choosing a
cool car design
and don't worry, the car design does not affect speed!
Our car design plans include 3D illustrations showing each cut step-by-step, so you can't make a mistake.
Cut-out templates for cutting your car block
Cut-out car decoration templates to paint designs on your car
Weight Placement for optimal speed
How to prepare, paint and finish your car, including 6 painting schemes
Speed tips, tool tips, safety tips, time-saving tips, etc.
Select your
Axles
and watch the little car advance toward the checkered flag.
Choose axles based on performance and your race rules.
PRO Axles have our exclusive graphite-coating giving you the highest performance
Select your
Wheels
and watch the little car advance toward the checkered flag.
Choose wheels based on performance and your race rules.
PRO wheels have our exclusive graphite-coating giving you the highest performance
Select a
Lubricant
and watch the little car advance toward the checkered flag.
Lubricating your axles are the single most important way to reduce friction.
Dry powdered graphite is allowed in all races.
NyOil is a thin film lubricant that can be used instead of graphite.
All
Weights
advance your toward the checkered flag equally.
Be sure your car is fully weighted to get the maximum velocity as it exits the ramps onto the flat part.
Weights come in many styles. Select based on your car syle.
Also consider placement for optimal center of gravity.
Tungsten is the densist weight so you can pack more in a smaller space.
Winning Pinewood Derby Secrets
tells you how to build a fast, winning car...
Contains basic speed hints so you have a competitive car
Contains advanced speed hints to win your race
Proven results for over 12 years
Outiside of adding graphite to your axles, reading this book is the best thing you can do!
Share with Friends!
Pinewood Derby Car Performance Designer - Car Designs