Registration for the 3rd Annual Adult Pintwood Pro® Derby Race at Two Roads Brewing is underway!
Get Ready to Race on Saturday April 9th, 2022 at Two Roads Brewing in Stratford, CT.
The race will be 1:00pm-4:00pm on the production floor at Area Two Experimental Brewing. Register below!
This is a popular event! The number of cars will be limited, so please register early by April 5th.
Details and Race Rules below...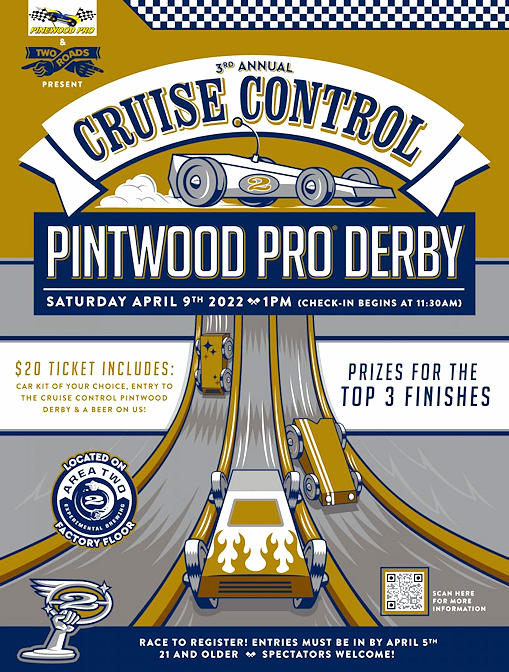 EASY REGISTRATION
You must be at least 21 years old
Register online and pick up your "Quick Build pre-cut car" or "Roll your own, uncut car block" kit at: Two Roads Brewing, 1700 Stratford Ave, Stratford, CT 06615
GREAT PRIZES!
(2) Two Roads Event Vouchers
$50.00 Two Roads Gift Certificate
The Cruise Control Challenge Trophy
Simple RACE RULES!
Maximum dimensions: 7" (L) x 2 3/4" (W) x 3" (H)
Must have 3/8" clearance under the car body.
Maximum weight: 5.0 ounces. The official race scale used at check-in shall be considered final.
Stick-on weights are supplied in the kit, but you may use any weights.
Axles are supplied in the kit, but you may use any axles.
Must use PRO Wheels from Pinewood Pro, supplied in the kit. You may remove imperfections, but may not substantially alter or drill the wheels.
To be fair, your car must be a completely new car every year.
You may use any lubricant but you may NOT use lubricant inside the facility (graphite can be messy!)
All decisions by the inspection committee are final 8-)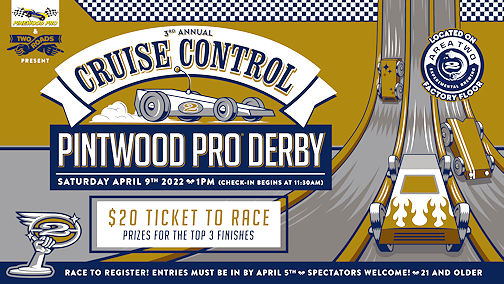 CHOOSE YOUR PINTWOOD PRO® CAR KIT - Quick Build kit with pre-cut car block OR "Roll Your Own" kit with uncut car block.


SHAPE-YOUR-OWN car kit with uncut car block!

Pre-cut and pre-drilled car blocks include
Easily push axles into pre-drilled axle holes with your finger!
Drilled axle holes, or you can used the axle slots which are also drilled
Optional raised wheel hole
Optional extended wheelbase holes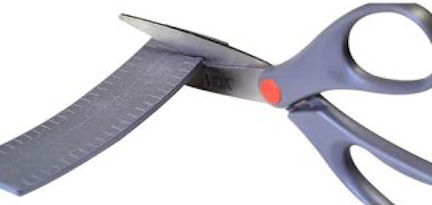 Cuttable, Stick-on Flex Weights - flat bar 3 oz
Easily cut weights with scissors to get exact weight you need
Peel and stick to bottom of car




PRO Wheels™ from Pinewood Pro
Must use PRO Wheels™ from Pinewood Pro (NOTE: PRO Wheels are cooler and faster than BSA® wheels!)
Axles can be polished or substituted
QUESTIONS or cool ideas to make this race better?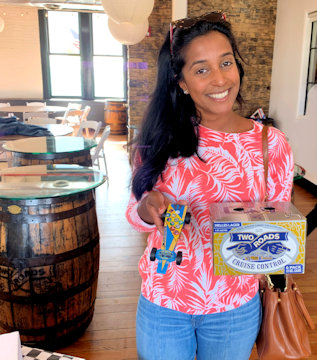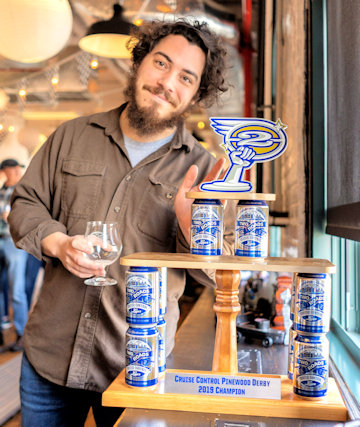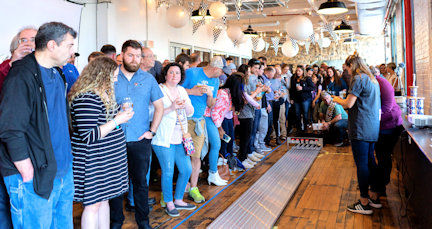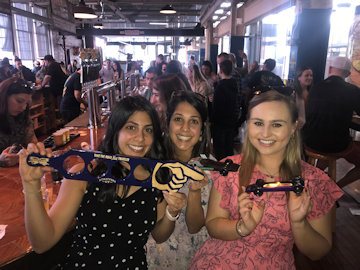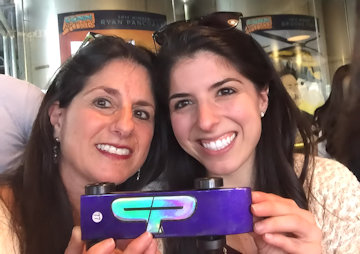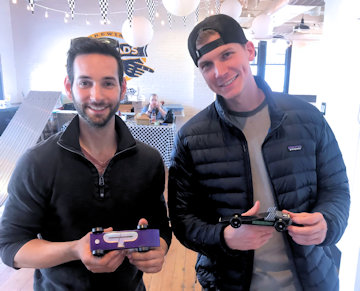 Pintwood Pro® is a registered trademark of Pinewood Pros, LLC