Where to Rent a Pinewood Derby Track
If you need a track for a pinewood derby or LEGO derby event in southern CT or Sarasota FL, please contact us. We will do our best to help you with one of our tracks or hook you up with a Cub Scout leader that has access to a track.
If you are not in our area and don't want to purchase a track, below is a list of people that rent pinewood derby tracks. Some will even manage your entire pinewood derby event!

The following two fine gentleman are friends that we can personally recommend. They will put on a first class pinewood derby event.
Warren at PWDRacing (pwdracing@yahoo.com) serves the greater Minneapolis area. Warren will rent you a track or host your pinewood derby event at his location where he hosts races, car building events and more. He has managed hundreds of races!
Craig at Race Masters (race-masters@hotmail.com) serves the greater northern NJ and southern NY areas. Craig has perfected pinewood derby racing. He will host your event and make it fun!

Following are more details from Race Masters.

If you live in Northern NJ or southern NY state, Craig at Race Masters is a Pro that will run your entire race, including MC the event!

RaceMasters – For the Best Race Ever!

Experience running hundreds of races for:

Cub Scouts
Girl Scouts
Christian Service Brigade AWANA
Adult Derbies
Corporate Team Building
Social Clubs Night at the Races
Company Picnics
Summer Camp

Racing solution includes:

32' 4 lane Aluminum Track
Pinewood Racing Software
Electronic Timer 0.0000
Sound effects
Pre-race music
Professional Announcer for heats and standings
Derby event program consulting
Rules templates
Weigh-in advice (client performs car inspections)
Just to prove that Craig is a Master Cubmaster, he wrote a book on the subject titled Mastering Cubmastering!
This book is a wealth of information. It is intended for that person who stepped up, but doesn't quite know how to make unit leadership happen. It discusses the things the BSA doesn't tell them: how to identify and garner volunteers, how to structure finances, legalities, a ringer recruiting approach, managing religion in Scouting, leadership roles, etc.

It's great for those just stepping in and trying to make sense of it all.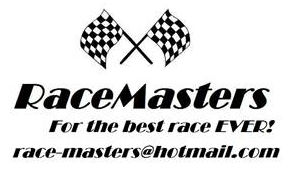 Pinewood Derby Track Rentals

Following is a partial list of other people that rent tracks and/or manage pinewood derby races. We do not endorse, nor have personal relations with these individuals so please contact them directly.
ARIZONA
Derby David (David Keith)
Track Rentals, Race Management, Classes, Special Events
Phoenix, Arizona and surrounding area
Waylon Anglin
Phoenix, Arizona and surrounding area
602-803-8937 or 480-983-0599
blacktrackunlimited@gmail.com
CALIFORNIA
Paul Taylor
Santa Barbara, Ventura, Los Angeles or Orange County
ILLINOIS
Rick Doty
IOWA
Brian Thorp
Race Management at ours or your location
Waterloo, Iowa and surrounding area
KENTUCKY
David Buie
MICHIGAN
Jerry Dent
North Grand Rapids, Michigan and surrounding area
Anthony Prince
Battle Creek, Michigan and surrounding area
Terry L Stevens
Grand Rapids, Michigan and surrounding areas
terrylstevens@sbcglobal.net
MINNESOTA
Keith Larson
Bagley, Minnesota and surrounding area
Brad Harmon
Race Management, Consulting
Minneapolis / St. Paul and surrounding area
Warren Kalsow
Track Rentals, Race Management, Workshops, Special Events, Training & Consulting
MISSOURI
Ronnie Ward
Track Rentals, Race Management, General Support
NEW JERSEY
John Cusimano
Racemasters (Craig)
TENNESSEE
Ken Hancock, Ralph Sanders
Track Rentals, Race Management
Northern Middle Tennessee
TEXAS
John Renfrow

Track Rental, Race Management, Special/Corporate Events
renfrowsraceway.weebly.com
UTAH
Kelly Ball
Race management and track rentals
Salt Lake and northern Utah counties
Blake Goddard
Track Rentals, Race Management, Workshops, Special Events(Corporate/B-Day/Reunion/Science Fair)
Facility is in Ogden, Utah at
1306 Gibson Ave. Ogden, Ut 84404
pinewoodspeedway@gmail.com
Scott Morrill
Race Management, track rentals
Davis, Weber, Morgan, Salt Lake and Utah counties
If you know anyone else that rents a pinewood derby track or manages races, please contact us so we can add them to this list.
Happy Racing!
~Pinewood Pro